How to become a Canadian citizen and get world's 4th best passport?
Travelling more was one of your New Years' resolutions for 2018? Well, what if you had one of the world's best passports that could make you visa-free in 158 countries? Jumping from the 6th position in 2017 to the 4th in 2018, the Canadian passport is considered very powerful in terms of "global mobility". And if you become a Canadian citizen, you might apply for having one. Continue reading to know more about immigrating to Canada and becoming a citizen.
Read more: All you need to know about the population in Canada before you immigrate
Best passports in the world 2018
To be considered powerful, a passport must give to its owner visa-free access to plenty of countries. The word's current best passport this year is the German, that allows German citizens to get inside 161 countries without applying for a tourist visa. While the worst is Afghanistan's, which only gives visa-free access to 25 international destinations.
Therefore, the more international destinations you can visit visa-free with your passport, the more powerful it is. Below, you can check the list of worlds top five best passports, organized by the website passportindex.org.

Check if you are eligible to work in Canada
[button-red url="https://forms.mercan.com/expressentry/?lead_source=immigration-news-blog" target="_blank" position="center"]Free Assessment[/button-red]
Read more: Three years of the Express Entry program: Canada needs foreign skilled workers
How can you have a Canadian passport?
Only Canadian citizens can have the Canadian passport, but fortunately, Canada offers a diverse set of immigration programs that provide multiple options for attaining Canadian permanent residency, which is the "first step" for becoming a citizen in Canada. And since the new legislative changes to the Citizenship Act (adoption of Bill C-6), in October 2017, it became easier and faster for Permanent Residents to get the Canadian Citizenship.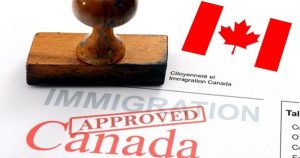 The Canadian Citizenship changes were mainly related to physical presence in the country and required age to meet knowledge and language criteria. Also, no days before becoming Permanent Resident counted for getting the Citizenship in the past regulation. Now, each day as a temporary resident or protected person can count as a half-day to meet the physical presence requirement for Citizenship. This is valid up to a maximum credit of 365 days and is valid for Work or Study status.
It means that if the person stayed in Canada for a whole year before becoming Permanent Resident, a half-year will count for physical presence requirement for Citizenship. That, for sure, can reduce the time spent in Canada before becoming eligible for Citizenship, making the whole process faster.
Also, in the previous regulation, applicants had to stay in Canada for 1,460 days (four years) in a six-year period as Permanent Resident, before applying for Citizenship. Now, the government requires only 1,095 days (three years) over a five-year period before becoming eligible for Citizenship. In addition, Citizenship applicants no longer need to be physically present in Canada for 183 days or more in four out of the six years preceding the application.
Check if you are eligible to work in Canada
[button-red url="https://forms.mercan.com/expressentry/?lead_source=immigration-news-blog" target="_blank" position="center"]Free Assessment[/button-red]
Read more: How will the government better integrate immigrants into Quebec job market?
What are the benefits of being a Canadian citizen?
Besides the opportunity to live and work in a high-standard country such as Canada, Canadian citizens have lots of benefits. For example, studying with lower tuition fees in many Canadian universities. And as we mentioned before, only Canadian citizens can apply for the Canadian passport and travel abroad with one of the most valuable passports worldwide. In addition, citizens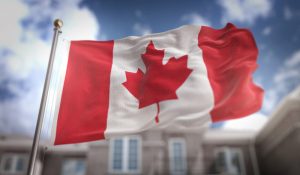 don't have to worry about leaving and re-entering Canada to keep their status, as Permanent Residents have to while renewing their cards. Also, citizens can be actively part of Canada's democratic system, voting, and standing for a political career.
Read more: Employment in Canada is in expansion, reveals latest labour force survey
Do you want to be a Canadian citizen?
There are different ways you can immigrate to Canada. And Mercan Group has the experience and expertise to guide you through this process. From picking an immigration category to giving you all the preparation need and filing your application forms, Mercan will be there for you. Also, preparing you for an interview with the Immigration Office and following up with the Visa. Mercan can represent you in an International Mobility Program (IMP), a Provincial Nominee Program or any other working program you pick. So, you can always count on Mercan Group of Companies to help you.

How can Mercan help you

(2 EASY STEPS)

?
1-Fill Mercan Group Free Assessment.
2-Check your email regularly. Wait for Mercan's professional immigration team to give a full assessment feedback. And inform you about the next steps.