Abolishing the "First come first serve" – Quebec skilled Worker Program New Submission Dates!
Derived from the exclusive news issued by La Presse this morning, the M.I.C.C has stated there will not be opening the Mon Projet Portal before June 2016.
The minster of Immigration Quebec, Kathleen Weil has confirmed that Quebec will no longer be selecting its candidates through a first come first serve basis, rather, they will be selecting candidates on their capacity and capabilities in par with Quebec's labour market. However, it should be noted that until its re-opening, Quebec will maintain its first-come first-serve policy. Moreover, it shall keep its priority to the 42,000 applications who have created their files in the last few weeks despite the portal issues.
As was disclosed earlier this month, due to the technical issues that have arisen throughout the submission process, the minster Kathleen Weil has doubled the intake to 5,000. It should be noted that, this is only for applicants who have already created their Mon Projet Quebec account. This increase has come about primarily due to the difficulties over the last two weeks of candidates who have been unable to submit their "demand" due to the inaccessible nature of the portal's server.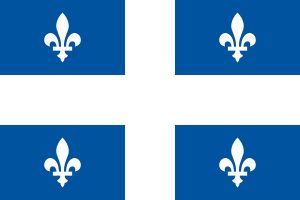 The online portal has been dysfunctional since its launch online on January 5 2016. Furthermore, it's capacity was too weak to house the thousands of applicants struggling to create their profiles. The pressing nature of the situation is reinforced by the fact that no paper applications will be submitted.
For these reasons, Mrs. Weil will take no risk and has therefore prolonged the re-opening of the program to June. This would be to ensure the functionality of the portal to its users.
Mrs. Weil has assured that "the new system will be much quicker and that we will not be subject to this situation again."
Important dates!


The new submission dates for Mon Project Quebec Account holders:
Between June 13 – June 20 2016
Applicants with a job offer validated by M.I.C.C may:
Present an application for CSQ at any time
Mon Project will be accessible:
Starting February 29 2016 at 1 p.m (Montreal time)
Source: Lapresse. &  Gouv.qc.ca