Three years of the Express Entry program: Canada needs foreign skilled workers
The Express Entry program is celebrating three years of existence in 2018. Launched on January 1st, 2015, this immigration system has represented a huge step in Canada's objective of filling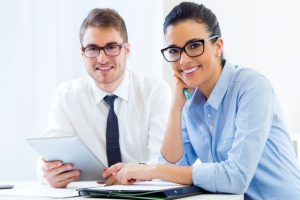 labour gaps. And the good news is that the Canadian government wants to keep it for at least three years more. Therefore, it is a big opportunity for skilled workers who want to immigrate to Canada.
Since its launch, Express Entry had issued 150,868  invitations to apply. And the expectations are much higher for the years to follow. So, let's have an overview of how the program has been working in the past years, its major changes and what are the trends for the future.
Check if you are eligible to work in Canada
How Express Entry draws works
We already know that the Express Entry works with a points system. This points system, Comprehensive Ranking System (CRS), ranks candidates using various factors, such as education, professional experience, language test, job offer, provincial nomination, etc. The higher the score, the more likely the candidates are to receive an invitation to apply. From time to time, normally few weeks, the government launch Express Entry draws to invite candidates with good punctuation to apply for Permanent Residency in Canada. The minimum points required to receive an invitation varies from draw to draw.
Since some changes in the Express Entry program in November 2016, Human Capital factors got more important on the CRS points system. As an official presentation of the Canadian government revealed, more invitations to apply (ITAs) were issued because of that. In other words, more people were invited to apply for Permanent Residency in Canada without the need of job offer or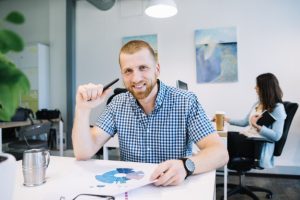 a Provincial Nomination to get extra points. Also, after June 2017, being a French speaker or having a brother or sister living in Canada who is a citizen or permanent resident of Canada gives additional points for new applicants.
Read more: All you need to know about the population in Canada before you immigrate
Express Entry 2015 and 2016
Thirty days after its launch, the Express Entry had its very first draw. Way back there, the minimum points required were 886, which is very high compared to the average points demanded now. And from this January 31th, 2015 pool, 779 ITAs were issued.
Starting March 2015, the minimum CRS score required had a decrease: 481 (March 20th, 2015) and 453 (March 27th, 2015). Consequently, much more ITAs were issued on those pools in comparison to the ones before: 1,620 and 1,637, respectively. May 22th pool had a new increase, demanding 755 points of the candidates. But after that, Express Entry saw its largest decrease of all times in relation to the points required between two consecutive draws: 273. So, in the June 12th, 2015 Express Entry draw only demanded 482 points of the applicants.
The May 22th, 2015 pool also detains another record of Express Entry history. From April 17 to May 22 draws, the Express Entry program had the longest gap between dates of two consecutive draws. It was 35 days without sending any invitations to apply.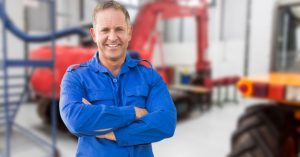 In total, 2015 had 23 draws and 31,063 ITAs were issued on that year. The year of 2016 followed the trend of 2015 and only issued 33,782 ITAs in total. Also, 2016 followed another trend and kept CRS minimum score lower than 500 points in most of the Express Entry draws. But considering the number of draws, 2016 was much superior: 50 pools.
Read more: How to calculate your Express Entry points
Check if you are eligible to work in Canada
Express Entry 2017
There is no question that in 2017 the Express Entry program achieved a whole new level. It broke so many records that are even hard to remember all, but for sure the most important one was the number of invitations to apply issued. Not even adding the number of invitations issued in the years 2015 (31,063) and 2016 (33,78) we have a result close to the year 2017 alone: 86,023.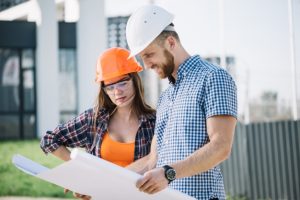 Other important records broke in 2017 were related to the number of draws (80) and the largest number of invitations to apply issued in any one draw (3,923), on April 12th. Also, 2017 had the shortest gap between two draws: only five days between the draws of May 26th and May 31th. And 2017 kept, in most of the pools, the minimum points under 500.
Last but not least, 2017 had the record of minimum CRS points required in all the three categories accepted in the Express Entry federal program. The minimum CRS points for the Federal Skilled Trades Program (FSTP) was 199 (May 26th, 2017). While the minimum points demanded in the Canadian Experience Class (CEC) was 413 (May 31th, 2017). And in the same pool, Federal Skilled Worker Class (FSWC) also had broken its record of minimum CRS points required in a pool: 413 (May 31th, 2017).
Read more: Employment in Canada is in expansion, reveals latest labour force survey
Express Entry 2018, 2019 and 2020
The Canadian government wants to admit 340,000 new immigrants a year for next three years. The federal authorities want to have, by 2020, an increase of 13 percent in overall immigration numbers. Besides filling labour needs, Canada must increase the number of immigrants to prevent a fiscal and economic collapse posed by its ageing population and low birth rate.
Therefore, Canada wants to invest more in economic programs designed to bring skilled workers and boost the economy. So, from the total number of new permanent residents expected for the following years, the government desires to give 565,000 spots for economic programs like the federal Express Entry and Provincial Nominee Programs.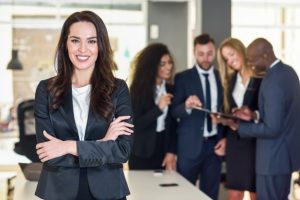 For 2017, Canada target was to bring 71,700 newcomers by the Express Entry program, without including the Atlantic Immigration Pilot Program numbers. For 2018, is expected a 4 percent increase, bringing 74,900 newcomers through Express Entry. By 2019, the target will be 81,400 and in the following year, it will turn into 85,800. These numbers represent, respectively, 9 and 5 percents of grown.
As we know, 2017 got, even more, newcomers than expected. So, that can be a good news for people who want to immigrate to Canada in 2018 and the years to follow. Especially because the government wants to increase immigration numbers, or it tends to make Express Entry draws more frequent or it tends to make the minimum CRS score lower. Or both, since the target is now very ambitious. For now, we can only wait and keep checking the latest Immigration News together.
Check if you are eligible to work in Canada
Read more: 12 must-read articles to celebrate Immigration News blog anniversary
How to immigrate to Canada?
There are different ways you can immigrate to Canada. And Mercan Group has the experience and expertise to guide you through this process. From picking an immigration category to giving you all the preparation need and filing your application forms, Mercan will be there for you. Also, preparing you for an interview with the Immigration Office and following up with the Visa. Mercan can represent you in an Express Entry application, International Mobility Program (IMP), a Provincial Nominee Program or any other working program you pick. So, you can always count on Mercan Group of Companies to help you.

How can Mercan help you

(2 EASY STEPS)

?
1-Fill Mercan Group Free Assessment.
2-Check your email regularly. Wait for Mercan's professional immigration team to give a full assessment feedback. And inform you about the next steps.