The 25 best places to work in Canada
Whether as a temporary or permanent worker, people from all over the world are looking for jobs on a daily basis to work in Canada. And Canada's job market is doing fine these days. About 350,000 new employs were created over the last year, and the unemployment rate dropped 6.5 per cent in June. This is the lowest level registered since 2008.
With that optimistic scenery and this big demand, employees have now the chance to seek for better positions and better companies to work in other to improve job prospects and earn higher salaries. And to help candidates to find the best places to work, the job search site Indeed.com has organized a list with the 25 best companies in the country, based on 600,000 Canadian employee reviews posted between June 2015 and May 2017.
Check below if the employee of your dreams in on that list.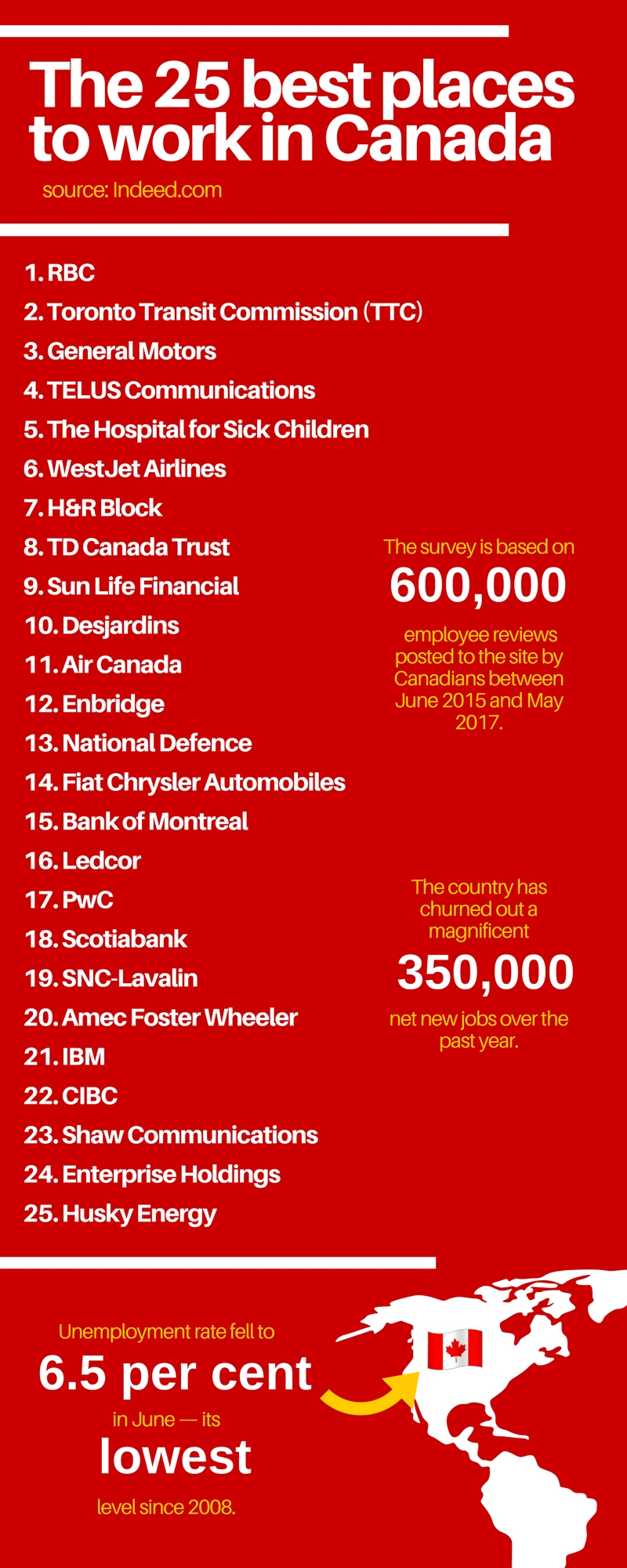 Do you want to work in Canada?
Some foreign nationals can work in certain jobs without a work permit, but most of the jobs in Canada require this document. The eligibility to apply for a Canadian temporary work permit depends on several factors. Also, lots of skilled workers interested in Immigrating to Canada take the Express Entry program or the Provincial Nominee Programs. In all of these cases, you can count on Mercan Group of Companies to help you. Mercan Group has the experience and expertise to guide you through your application process, from picking an immigration category to giving you all the preparation need and filing your application forms. Also, preparing you for an interview with the Immigration Office and following up with the Visa. Contact us.

How can we help you

(2 EASY STEPS)

?
1-Fill Mercan Group Free Assessment.
2-Check your email regularly and Wait for our professional immigration team to give a full assessment feedback on how to proceed and what are the next steps.