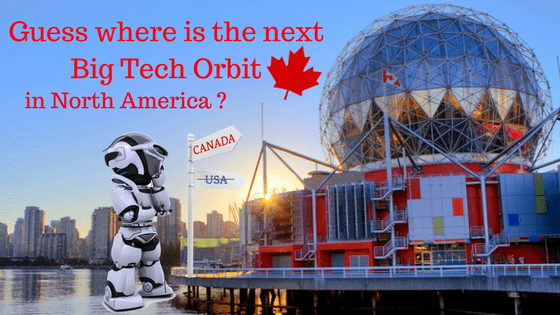 The recent restrictions on the H-1B American Visa for skilled workers outside America made the Tech Scene in Canada even more attractive to immigrants. Christy Clark, the Premier of the province of British Columbia, gave a clear message to Canadian and American companies about that: if the United States will not welcome the world's brightest programmers and engineers, so much the better for Canada. With its proximity to technology areas like Seattle and San Francisco, Canada's western province —and especially the city of Vancouver – can be the biggest beneficiate with this new restrictive policy of America.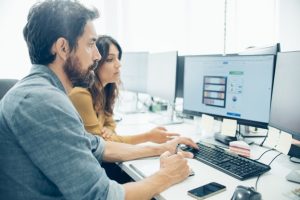 "While other countries are looking in, let's be a country and a province that is looking out," said the Premier at the BC Tech Summit, Vancouver's biggest technology industry conference. Both government and industry want to take advantage of this opportunity and attract brilliant minds from the technology field that would typically seek employment in Silicon Valley or elsewhere in the U.S. Moreover, British Columbia is not only geographically well located. Canadian tech companies such as Shopify, Kik, and HootSuite represent what is already a robust technology and venture scene.
It is also nice to remember that American technology giants, such as Facebook, Boeing, Microsoft, and Amazon have offices in Vancouver. And a significant part of these is filled with temporary foreign workers who can then contribute with colleagues in California and Washington State. By the way, it is no news that BC receives foreign tech experts turned away by the U.S companies that are frustrated with their own limit on visas for skilled workers imposed by the government Also over the past ten years, skilled tech workers employment has grown 27% in British Columbia.
BC's provincial government has made efforts to bring more U.S. tech companies offices to Canada, giving incentives and working with the federal government to issue visas for skilled foreign workers. This model is being implemented at the national level. In June, the union launched a package of immigration reforms (Global Skills Strategy) meant to accelerate the expedition of visas for skilled foreign workers—some can get processed in only two weeks—and providing a service that will take companies through the course of opening an office on Canadian soil.
Still, British Columbia is finding ways to excel. Clark has floated the idea of a "doctorate-for-citizenship" program, which would certainly guarantee Canadian citizenship to foreigners on the very day they would receive a Ph.D. Earlier this year, the province expanded a tax credit for virtual and augmented reality enterprises that move to the region. Specialists say that there's not yet a global capital for VR and AR, but Vancouver is certainly a good candidate for the title.
Check if you are eligible to work in Canada
Not only Vancouver
Montreal
On the French side, at Quebec province, Montreal is now becoming recognized internationally as a research pole for artificial intelligence. The new A.I. research group of Google is located in the Quebec`s largest city since the last November. Investments can reach an impressive number like $4.5 million over three years in the Montreal Institute for Learning Algorithms, which is located at the University of Montreal in an A.I. research lab.
The A.I. research group of Microsoft doubled the size of its local earlier this year. The company also pledged $6 million to the University of Montreal and, over the next five years, $1 million to McGill University. Beyond the A.I. field, Amazon owns huge cloud data centers in the city.
Toronto
Google is also planting roots in the biggest city in Canada (at Ontario province) in a 12-acre parcel of land downtown, promising to deliver a brand-new high-tech city "from the Internet up." Uber is also expanding self-driving car research into foreign markets, running tests in Toronto.
Natural talent for Startup
Vancouver's tech industry has claimed almost 40% of downtown's commercial estate, based on research from 2014 called "Profile of the British Columbia High Technology Sector." In 2015, Vancouver was named top 20 of Best Startup Ecosystems by the WorldStartup Compass.
Canada's government is working hard to build and keep thriving Startup ecosystems, even giving tax incentives to reward companies that invest in research and development. There is a big selection of government help available to small businesses, some of which includes grants that won't be refunded. Beyond that, the state is also very supportive with Canadian universities, which means a highly educated workforce for the country.
With 20% of Canada's population already born outside of the country, the state now offers a Startup Visa to incentivize international entrepreneurs to immigrate with permanent residence status. Over the last five years, Canada has brought in more than 800,000 immigrants to fill holes in the jobs market.
This labor force is crucial to Canada's future success. By 2019, 182,000 tech jobs will be up for grabs and nowhere close enough people to fill these spots. So, while Canada's tech scene is in an expansion, there is yet more to come.

How can we help you

(2 EASY STEPS)

?
1-Fill Mercan Group Free Assessment.
2-Check your email regularly and Wait for our professional immigration team to give a full assessment feedback on how to proceed and what are the next steps.
Do you want to come to Canada? Contact Mercan Group and make applying for a Visa a simple process.
Mercan Group has the experience and expertise to guide you through your application process, from the selection of immigration category to preparing and filing your application, preparing you for an interview and following up with the Visa Office. How can we help you?