Canada colleges are the new cherished in North America
Is no secret that North America offers a very big list of excellent colleges. But not everybody knows that right now, international students are looking more for study in Canada colleges instead of the United States ones. The US Association of Collegiate registered a decline of 39% in international applications in 2016. This data is based on a survey of over 250 colleges and universities in America. On the opposite direction, Canada is experiencing a rise in international applications.
From 2008 to 2015, international enrollments in Canadian universities increased 92 percent, according to Immigration, Refugees and Citizenship Canada. This information is part of the report produced by the Canadian Bureau for International Education. The report also includes a comparison between Canada's and U.S. About 353,570 international students enrolled to Canada in fall 2015, while more than 1 million applied to the United States in the same period.
Even more applications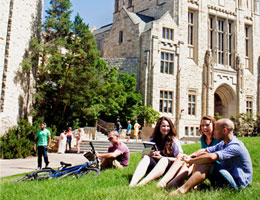 The expectations for this coming fall are also of growth in international applications in Canadian universities. This includes American students enrollment. Historically, the number of U.S. students who study in Canada has been low. Normally, it is less than half the quantity of Canadian students who come to American universities.
But especially after the latest U.S. the presidential election, this scene is changing. The University of Saskatchewan, for example, reports an increase of 392 percent of the traffic from the U.S. prospective undergraduate student on the website. This data was collected on the 9th of November 2016, just one day after President Trump's election. The week before, the prospective website had a 191 percent traffic increase in the graduate student section.
At McGill University, in Quebec, which has attracted huge numbers of U.S. students, American applications have hiked by 22 percent. For fall 2016 to fall 2017, the numbers expanded from 4,409 applications to 5,397, respectively. Also, McGill has experienced a major increase in Indian applications (up 54 percent) and a significant increase of Chinese subscriptions (18.5 percent).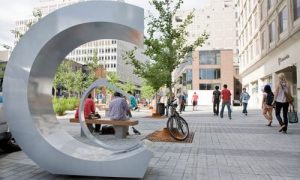 The Concordia University, located in Montreal, Quebec, has also seen significant increases in American and Iranian applications in the graduate program:  77 percent and 219 percent, respectively. The university's president, Alan Shepard, told in an interview to The New York Times that the "so-called Trump Effect" is really happening when it comes to enrollment in Canada colleges and universities. He also said that this fall the applications from international students are about to rise even more.
Check if you are eligible to study in Canada
Beyond the "Trump Effect"
Some factors, beyond the "Trump Effect", may be influencing this scenario. For example, the average cost of studies for an international student to attend a Canadian public university in its approximate $17,264. While in the U.S, it would cost $24,930 at a four-year public college for an international student with very few chances of receiving any kind of financial aid from the American government.
Another important issue that attracts foreign students among several advantages, is probably the value of the Canadian Dollar. Currently, it worth 75 cents of American Dollar. And normally you need 1,64 Canadian Dollars to have a British Pound. As quality and prestige are also high points of universities in Canada, that monetary facility makes the Great White North an even better deal for international students. Also, the Immigration Minister wants to improve international students retention rates after graduation. This is a great opportunity for immigrating after studies.

How can we help you

(2 EASY STEPS)

?
1-Fill Mercan Group Free Assessment.
2-Check your email regularly and Wait for our professional immigration team to give a full assessment feedback on how to proceed and what are the next steps.
Do you want to come to Canada? Contact Mercan Group and make applying for a Visa a simple process.
Mercan Group has the experience and expertise to guide you through your application process, from the selection of immigration category to preparing and filing your application, preparing you for an interview and following up with the Visa Office. How can we help you?