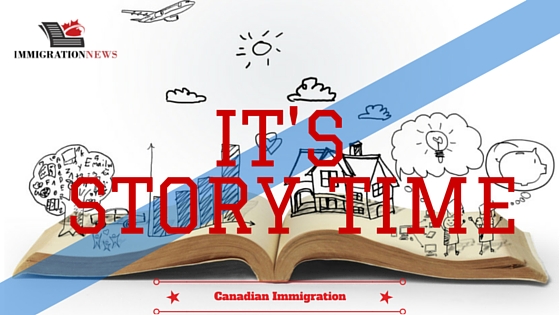 As a journalist, my job is to meet and talk with people about their interesting lives. Sometimes it's a happy moment. Other times it's the worst moment of their lives.
Each and every conversation has an effect, but there are certain people you talk with who will have a profound impact.
Mowen Kambo is that person for me.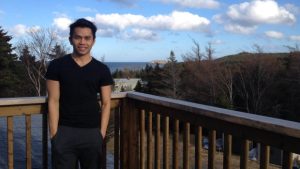 I first met Kambo in the fall of 2013. He moved to Gander as a temporary foreign worker (TFW) the previous year and was a manager at the local McDonald's. He was the same age as me, but our lives were very different.
He grew up in Shariff Aguak, Maguindanao, a very poor village in the Philippines. He moved thousands of kilometres from his parents and six brothers and sisters, to build a better life for himself — and his family back home.
Kambo's first year in Gander was good; he loved his job, he was building friendships in town, he said he could see himself staying here forever.
But his Canadian dream didn't come so easy.
Deadlines pass
Kambo had a one-year contract as a TFW, which expired in April 2013. But he was more than eager to do whatever he needed to do to stay here.
He reapplied for a Labour Market Opinion (LMO), a formal proposal from his employer saying it was unable to meet employment demand within the area and had to seek outside help.
The first application he sent was denied, with Citizenship and Immigration Canada saying the LMO had an invalid number.[pro_ad_display_adzone id="37″]
No problem, said his boss, who sent in a second application. But the application was rejected a second time.
Kambo had until July 2013 to get the proper papers in order to stay in the country. After that deadline passed, he was told by his employer to just keep working, with his employer saying they would figure out the paperwork.
Kambo put all his faith in his boss and just kept on keeping on, even though he knew he was working in the country illegally.
But Kambo, who didn't speak English very well, was in for a shock. In late November that year, he was called into the boss's office and essentially told he no longer worked there, and had to go back to the Philippines.
At first, he didn't know what to do. He would be homeless, and wouldn't have anything to send to his sick father and the rest of his family.
Added to that, Kambo had health issues of his own. He needed surgery to fix holes in his ear drums, which caused constant headaches.
But because he was an illegal resident at that point, Kambo couldn't get access to any healthcare.
Getting a helping hand
That's when Kambo called Ted Vickers, who had years of experience working with Canada's TFW program, specifically with the Filipino community.
Vickers started a crowd-funding campaign and got Kambo a lawyer. He then researched and wrote letters to Citizenship and Immigration, arguing Kambo was taken advantage of and should be able to stay in the country.
It was around this time I first spoke with Kambo for CBC's Central Morning Show — and I'll never forget it.
Kambo's pain and desperation was clear when he spoke. We'd spoken before, but this was different. I left the interview wishing I could help, but all I could do was share his story.
Following his story
I kept in touch with Kambo over the years. While he wasn't able to work, he was always helping friends, whether it was in the garden or decorating for a party. He was always positive, burning off any negative energy at the gym.
Kambo still didn't know if he would be deported or not. He missed his family, who he hadn't seen since 2011, but even in all the stress and worry, the hope never faded from his eyes.
In the fall of last year, Kambo finally got some good news: he was a permanent resident of Canada.
He could work, go to school, go to the doctor, and most importantly, leave the country and visit his family without the fear of never getting back in.
He was so happy, and I couldn't help but feel happy for him.
A bittersweet goodbye
I met with Kambo one last time this past April in Witless Bay.
This time we talked about his move to Edmonton, his plans for school, his trip to the Philippines this Christmas to see his family for the first time in six years, and his hope to bring his two youngest siblings to Canada.
He told me he was the only person from his village of 3,000 people who moved to Canada. Many people back home think of him as a hero, Kambo told me, and look to him as an example of the Canadian dream.
Mine was a bittersweet goodbye to the interviewee — turned friend — who taught me about what it means to truly be Canadian.
Source: www.cbc.ca