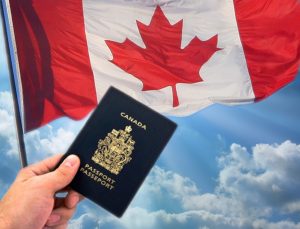 In 2011, due to a large backlog of applications, the federal government froze the immigration program that allowed Canadians and permanent residents to sponsor and bring their foreign parents and grandparents to Canada.
When the program was reopened in 2014, the backlog had not yet been eliminated. As a result, the government limited the number of parent and grandparent applications it would accept to 5,000 per year.
Because demand was so great, the 5,000 application quota was quickly met. The quota was met by February of 2014. In 2015, the quota was met by mid-January.
'A commitment to take in more applications without a commitment to complete more is an empty promise.'  – Reis Pagtakhan 
In the last federal election, the Liberals announced they would double the quota of parents and grandparent applications to 10,000 per year. On Jan. 4, 2016, the immigration program will reopen again. The first question to the Immigration Minister is whether he will increase the application quota for 2016, or wait until 2017.
Even if the quota is increased, a careful reading of the Liberal platform reveals that while they have committed to increasing the number of applications that can be submitted, no specific promise has been made as to how applications would be completed each year.
[pro_ad_display_adzone id="29″]
For a Family Sponsorship Assessment
Empty promises
A commitment to take in more applications without a commitment to complete more is an empty promise. It is a bit like the feeling a person gets when escorted from a doctor's external waiting room to a doctor's internal waiting room. You feel like you are making progress but, until you actually see the doctor, you really have only moved chairs. If more chairs are added to the waiting room but the number of doctors in the clinic remains the same, your wait will actually increase.
As of April 1, 2015, more than 68,000 parents and grandparents were in Canada's immigration waiting room. What Canadian families need to know from the immigration minister is how many applications will be approved each year and whether doubling the number of applications accepted will increase wait times.
'While the Canadian government should increase its target of economic immigrants, keeping the number of parents and grandparents at between 6% and 7% is fair.' – Reis Pagtakhan
Knowing how long these immigration applications take is important because the current processing times are abysmal. At present, some parent and grandparent applications can take 10 years or more to process. As a result, unless the government completes more applications than it accepts, a parent who files an application in 2016 would have a better chance of seeing their Canadian children at the 2024 Olympics (wherever that may be) than in Canada.
While the number of applications accepted and completed is important to know, there is one fundamental question that has to be asked: should Canada allow for the immigration of parents and grandparents at all?
The bulk of Canada's immigration system is centered around bringing in "economic immigrants" – immigrants who would have a positive economic impact on Canada. Within this immigration stream, the first priority is given to certain foreigners with Canadian work experience or Canadian education. These individuals are prioritized because of the actual and potential economic impact they would have in Canada.
Qualification criteria
Foreigners who do not have Canadian work experience or education can also qualify if they meet criteria for age, education, work experience abroad and language proficiency in English and/or French.
While parents and grandparents can immigrate to Canada under these economic streams, a large number do not. The only criteria parents and grandparents must meet is that they have a child or grandchild in Canada who qualify to sponsor them. There are no minimum education, work experience or language requirements for parents and grandparents.
While the Canadian children and grandchildren sponsors must meet certain financial tests and must make certain financial commitments, Canadian sponsors do not have to cover medical expenses of their parents or grandparents. Over time, these expenses can be significant. Should all Canadians have to bear this expense?
My belief is that there is a place for the immigration of parents and grandparents. While there are some economic benefits to parent and grandparent immigration — such as child care provided for their children and grandchildren — strengthening the family is the most important reason to keep this program going.
While others disagree, I believe that the immigration system is generally well-balanced. Clearly, the bulk of immigrants Canada allows should be economic immigrants. Canada's 2015 target for economic immigrants is about 65 per cent, and the target for parents and grandparents is only seven per cent. While the Canadian government should increase its target of economic immigrants, keeping the number of parents and grandparents at between six and seven per cent is fair.
Reis Pagtakhan is an immigration lawyer with Aikins Law in Winnipeg. 
For a Family Sponsorship Assessment
Source: CBC.ca
[pro_ad_display_adzone id="29″]