How your relatives can help you to get permanent residency in Canada?
Since 2017, the Express Entry system award extra points to candidates who have siblings in Canada. But did you know that other relatives might also help you in your Canadian immigration process? Read more about the immigration programs that award extra points to applicants who have relatives in Canada.
Check if you are eligible to work in Saskatchewan
Also read: How having siblings in Canada can help you to immigrate?
Extra points in adaptability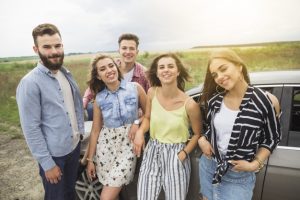 Besides family sponsorship programs, there are some ways a family member living in Canada can help you. Some immigration programs give a significant advantage to candidates that already have family members in Canada through blood, adoption, marriage or common-law partnership. As a requirement, the relative must be at least 18 years old and be a Canadian citizen or a permanent resident.
Also read: Three years of the Express Entry program: Canada needs foreign skilled workers
Express Entry
The Express Entry system comprises some federal skilled worker programs, such as Canadian Experience Class (CEC), Federal Skilled Worker (FSWP), the Federal Skilled Trades Class (FSTP) and some Provincial Nominee Programs (PNP). Through Express Entry, eligible candidates are ranked according to the Comprehensive Ranking System (CRS). After being ranked, the may be invited to apply for Permanent Residency in a draw. From time to time, normally every month, Canada immigration authorities launch a draw.
The higher the score, the better are the chances to receive an invitation. Therefore, having siblings can be a great advantage, since it gives 15 extra points to applicants. Still under the Express Entry system, there is the Federal Skilled Worker.
Also read: How long can temporary foreign workers stay in Canada?
FSWP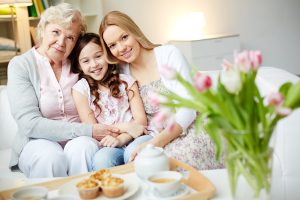 The Federal Skilled Worker program is very popular because it doesn't have an in-demand occupation list like the Federal Skilled Trade program. Also, it doesn't require a previous Canadian work experience, which makes it even more attractive to skilled foreign workers that want to move to Canada permanently.
Although its way of calculating points is slightly different from the Express Entry CRS, the FSWP also awards points for candidates who have relatives in Canada. To be eligible for the FSWP, candidates must meet 67 points or higher out of 100. In this program, 5 points are awarded in the Adaptability factor for candidates that have family members living in Canada, such as parents; grandparents; child; grandchild; sibling; aunt or uncle; and niece or nephew.
Check if you are eligible to work in Saskatchewan
Also read: Immigration to Quebec: everything you need to know before applying
Provincial Nominee Programs
Many Provincial Nominee Programs in Canada also offer extra points to applicants who have family in Canada. Keep reading to know which provinces offer that benefit.
Saskatchewan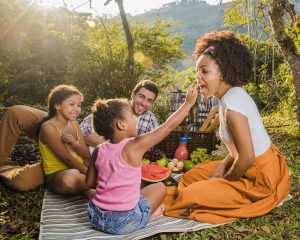 Recently, the province of Saskatchewan updated its list of in-demand jobs for the SINP International Skilled Workers – In-demand Occupation stream. To be eligible for this sub-category, you must score at least 60 points out of 100 on the SINP points assessment grid. To score points, you must meet the language, age, education and work experience criteria.
Having a strong connection to the province of Saskatchewan can award 30 points to an applicant. This connection can be through family (20 points), work (5 points) or study experience (5 points). The provincial government accepts for family connection the following: parents; sibling; grandparent; aunt or uncle; niece or nephew; cousin; and step-family members or in-laws of the same relationships.
Also read: All you need to know about the in-demand jobs in Saskatchewan
Manitoba
Applicants who wish to settle in Manitoba receive extra points if they have a strong connection to the province, such as family or friends living in Manitoba. Close family may award 20 points out of 25 in the adaptability factor on the MPNP Skilled Workers Overseas while distant relatives and friends may award 10 out of the 25 maximum in the same factor.
The so-called "Manitoba Supporter" must be willing to endorse the immigration of the applicant. It means that the relative or friend who will support the applicant must be a resident of Manitoba and provide documents or demonstrations that he/she will help in the application process of the candidate. The documents and demonstrations required are: proof of living continuously in Manitoba for at least one year; proof of being a Canadian citizen or a permanent resident; demonstration that can support the applicant's Settlement Plan; demonstration of close ties to the applicant; and the province and proof of familial relationship, in the case of close relatives.
To be considered a close relative, a Manitoba Supporter must be related to the applicant (or the applicant's spouse) in one of the following ways: sister or brother; niece or nephew; aunt or uncle; first cousin; mother or father; and grandmother or grandfather. However, daughter or son are not accepted as supporters for this program.
It's important to know that Manitoba's government only accept candidates with a strong connection to the province for this stream. The strong connection can be through the family or friends support or other reasons, like previous education or work experience in Manitoba. An Invitation to Apply (ITA) received directly from the MPNP as part of a Strategic Recruitment Initiative counts as well. Candidates only receive points for one type of connection, even if multiple apply to them.
Check if you are eligible to work in Saskatchewan
New Brunswick
The New Brunswick Provincial Nominee Program (NB PNP) – Skilled Worker Applicants with Family Support is a great option for candidates who have family members living in NB. As a requirement, the applicant or his/her spouse or common-law partner must be a skilled worker supported by a close relative, such as non-dependent child; brother or sister; niece or nephew; and grandchild of the Family Supporter.
For this NB PNP stream, the applicant must be between 22 and 50 years old. The applicant's age is assessed as of the day your application for permanent residence is received at the NB PNP Office and you are assigned an NB PNP file number.
Also read: What is the best provincial nominee program for immigrating in 2018?
Check if you are eligible to work in Saskatchewan
Newfoundland and Labrador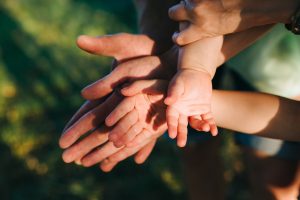 The Atlantic province of Newfoundland and Labrador also offers 7 out of 13 points to applicants with close relatives in the province under the adaptability factor of its PNP program. Close relatives in Newfoundland and Labrador include parent, sibling, grandparent, aunt, uncle, niece, nephew, cousin and step-family members or in-laws of the same relationships.
Also read: All you need to know about the population in Canada before you immigrate
Do you want to immigrate to Canada?
There are different ways you can immigrate to Canada. And Mercan Group has the experience and expertise to guide you through this process. From picking an immigration category to giving you all the preparation need and filing your application forms, Mercan will be there for you. Also, preparing you for an interview with the Immigration Office and following up with the Visa. Mercan can represent you in an Express Entry application, a Provincial Nominee Program or any other working program you pick. So, you can always count on Mercan Group to help you.

How can Mercan help you

(2 EASY STEPS)

?
1-Fill Mercan Group Free Assessment.
2-Check your email regularly. Wait for Mercan's professional immigration team to give a full assessment feedback. And inform you about the next steps.