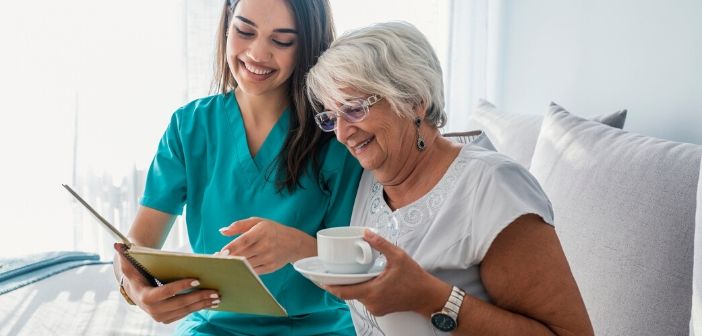 A new pathway to permanent residence for in-home caregivers just opened in Canada. The Government of Canada recently announced the Interim Pathway for Caregivers initiative. From March 4, 2019, to June 4, 2019, the government will accept applications from caregivers who have work experience in Canada as a home child care provider or home support worker.
Requirements to participate in the Interim Pathway for Caregivers
To be eligible to apply, the caregiver must meet certain requirements on status in Canada, work experience, language levels, and education. Also, the candidates must declare that they have the intention to reside outside the province of Quebec.

Status in Canada
Regarding the status in Canada, the applicant must have a valid work permit at the time of the application. It's also possible to apply while waiting on a decision for a work permit extension or if the candidate has applied to restore your status as a worker.
Candidates who currently work under the Live-in Caregiver Program aren't eligible for the Interim Pathway for Caregivers. The candidate is also not eligible if the application to extend the work permit or to restore the status as a worker was refused.
Caregivers who wish to apply for the Interim Pathway for Caregivers must have had experience as a home childcare provider or a home support worker or a combination of the two. They must have gained this experience while working on a full-time basis in the Temporary Foreign Worker Program for at least 12 months.
The job description for home child care providers must meet the description of the National Occupational Classification (NOC) Group 4411. They must have cared for children under the age of 18, in their own home or in their employer's home. While the job description for home support workers must meet the description of NOC Group 4412.
No work experience before November 30, 2014 will count for the Interim Pathway for Caregivers. Neither will count work experiences acquired while the caregiver was a full-time student. The application dossier must contain proof of valid work experience for this program.
Language levels and education
Candidates must prove to have at least Canadian Language Benchmarks (CLB) 5 for all 4 language skills: writing, reading, listening and speaking. For the English language, the Government of Canada accepts CELPIP-G or IELTS General Training. While for the French language, only TEF is recognized by the government.
Also, the applicant must hold a Canadian high school diploma or a non-Canadian educational diploma, certificate or credential that's equal to a Canadian secondary school (high school) diploma. If the candidate doesn't have a Canadian high school diploma or higher, he or she must get an Educational Credential Assessment (ECA) from an approved organization.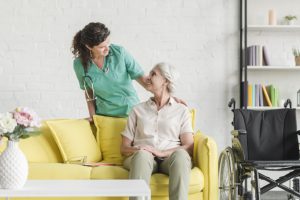 How to apply for Interim Pathway for Caregivers?
If you meet the requirements and wish to apply for Permanent Residence under the Interim Pathway for Caregivers, Mercan Group will be pleased to help. Mercan has decades of experience in caregiver recruitment and has successfully processed thousands of Permanent Residence applications.
The Interim Pathway for Caregivers is a temporary opportunity. Canada will only accept applications from March to June 2019. Don't wait until it is too late to inquire. Contact Mercan today! Send your CV to rmerindo@mercan.com or call +1 780 638 1510 to get more information.