In an effort to privilege and increase the number of French speakers immigrants, the Canadian government has just issued some changes to the Express Entry system. Beginning June, applicants with good knowledge of the French language will earn more points in the Express Entry. Also, candidates can obtain additional points in the Comprehensive Ranking System (CRS) if they have siblings in Canada. Moreover, they are no longer obligated to register in Canada Job Bank.
Check now the details of the changes that are going start on the 6th June 2017.
Additional points for French speakers
To score extra points for knowledge of the French language, the candidate must prove his/her level of proficiency. In order to prove, the candidate must take a test recognized by the government, such as TEF (Test d'évaluation Française). Candidates who prove intermediate ability (CLB 7 *) or more in French gain a total of 15 additional points. The same amount is given to candidates who demonstrate knowledge in English at CLB level 4 ** or lower. In addition, 30 extra points might be won by candidates who prove intermediary skill (or above) in French with a CLB level of English of 5 *** or more.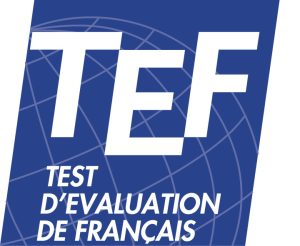 * Canadian Language Benchmark. In the TEF test, it is between 207 and 232 to read, 310 and 348 to write, 249 and 279 to understand and between 310 and 348 to speak.
** Canadian Language Benchmark. In the IELTS test, it is 3.5 out of 9 to read, 4 out of 9 to write, 4.5 out of 9 to understand and 4 out of 9 to speak.
*** Canadian Language Benchmark. In the IELTS test, it is 4 out of 9 to read, 5 out of 9 to write, 5 out of 9 to understand and 5 out of 9 to speak. 
Read more: How To Improve your English and French?
Do you want to immigrate to Canada? Fill this free assessment to determine your eligibility.
Extra points for siblings in Canada
Canada has one of the most generous family reunification programs in the world. And according to the Canadian Ministry of Immigration, Refugees, and Citizenship (IRCC), "having a brother in Canada has presented better health and social outcomes by accelerating the integration of a newcomer into his new life in Canada". That's why applicants with a brother or sister in Canada who is a Canadian citizen or permanent resident with at least 18 years of age might be now awarded 15 extra points.
The relationship can be through blood, adoption, marriage or common-law partnership. It means that the relationship between the candidate and his/her siblings is also extended to spouses. So, you might win the CRS extra points if your husband or wife share a mother and/or father with a brother or a sister in Canada.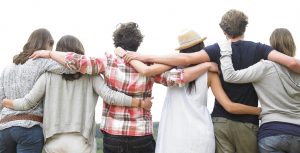 Canada's Job Bank voluntary appliance
Before June 6th, 2017, candidates without a qualifying job offer or a provincial nomination should register on the Canadian Job Bank. Without the registration, they were not eligible for selection. Now, registration in Canada's Job Bank will be voluntary for all applicants. This change shows that the job factor is becoming less relevant in the Express Entry system. Trends show that the IRCC is giving more importance to human capital and skills factors.
Also, candidates already employed in Canada that would like to begin a search for a job will be able to sign up for Canada's Job Bank. In addition, this option should continue to have free availability and employers can keep using it to find opportunities. As well as recruiters may use the bank to hire skilled workers.
Do you want to immigrate to Canada? Fill this free assessment to determine your eligibility.
The Immigration, Refugees and Citizenship Canada (IRCC)'s changes
That news shows that Canada wants more French speakers in the country. Or at least more bilingual candidates in the two official languages of Canada. It may not cause a radical change in the pool, but the additional points can make a positive difference to candidates who obtain it. These changes are a governmental effort to improve Canada's economic and social developments. Since facilitates the path for more foreign skilled workers to come.
Also, the latest improvements in the CRS happened in November 2016. The same time as the number of points given for a qualifying job offer was reduced from 600 to 50 or 200, depending on the position offered. Simultaneously, IRCC started giving extra points to candidates who had completed their education in Canada.
Did you know? Since the launch of Express Entry, in 2015, Canada has welcomed more than 43,000 landed immigrants. And almost 90,000 candidates received an Invitations to Apply (ITAs) for permanent residence.
Do you want to immigrate to Canada?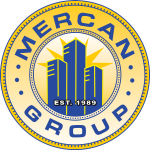 Are you a French speaker? Do you have a brother or a sister in Canada? Does any of this changes in the Express Entry benefits you? If so, that is the best moment to plan your immigration to Canada. And you can count on Mercan Group to help you in this process.
 Mercan Group is an immigration company that since 1989 helps skilled workers to come to Canada. Mercan has the experience and expertise to guide you through the visa application process. From the selection of immigration category to preparing and filing your application, they will be there for you. So, don't waste more time. Contact Mercan today!

If you truly want to come to Canada, Mercan Group makes applying for your visa simple. Fill out the form and one of their Professional Immigration Consultants will contact you.