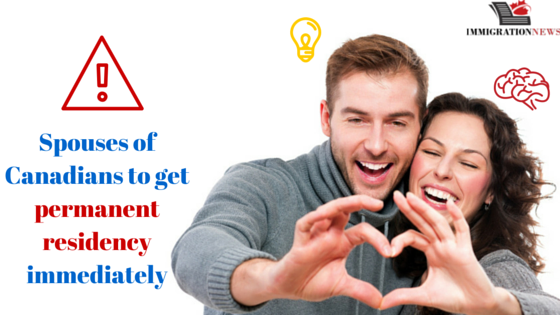 Immigration Minister John McCallum says he's planning on introducing changes in the "next couple of months" that will grant permanent resident status to the sponsored spouses of Canadians, immediately, upon arriving in Canada.
"When spouses come in now, they don't immediately become permanent residents; there's a two-year period where they are not yet permanent residents," Mr. McCallum (Markham-Thornhill, Ont.) said in an interview with The Hill Times. "We said in our platform that we will end that so that they will become permanent residents on arrival."
Currently, sponsored spouses of Canadians receive conditional permanent residency upon arrival in Canada and have to wait for two years to obtain permanent-resident status. If the relationship breaks down, the sponsored spouse's permanent residency can be revoked. Spouses holding conditional permanent resident status enjoy the same rights and benefits as any other permanent resident.
The Conservatives introduced the conditional permanent-resident provision in 2012 to address the issue of marriage fraud.
Since becoming the immigration minister in November, a number of Liberal MPs in ridings with large visible-minority populations have been asking Mr. McCallum (Markham-Thornhill, Ont.) to take immediate measures to make the application processing time of family sponsorship applications faster. Most MPs representing major urban centres from all parties say that issues related to immigration, refugees and citizenship account for 70 to 80 per cent of their constituency work.
Mr. McCallum, whose riding has the third-highest percentage of visible minority population at 82 per cent, said that he finds it "abominable" that it takes almost two years for the spousal immigration applications to be processed, and after arriving in Canada, another two years to receive permanent-resident status. He said that his department is working on coming up with plans to speed up the application processing times. Mr. McCallum did not offer a specific target timeframe for reducing the application processing times, but said that it will be brought down "radically."
Rookie Liberal MP Gary Anandasangaree (Scarborough-Rouge Park, Ont.), a human rights lawyer and community activist, described Mr. McCallum's promise to eliminate the two-year wait for sponsored spouses to receive the permanent residency as "a great step." He said that one of the negative affects of this two-year wait is that it makes sponsored spouses, especially women, vulnerable and overly dependent on their sponsoring spouse.
"There's a lot of vulnerability, particularly with women who come here, sponsored by their spouse," Mr. Anandasangaree said, whose riding has a 70.2 per cent visible minority population.
"When I was a lawyer, people [used to]consult me on all kinds of things, and one of the things that came up a few times was their status was ambiguous, their relationship is not going well. Often times, women felt very much threatened. I think that's a great step."
[pro_ad_display_adzone id="37″]
He acknowledged that marriage of convenience or marriage fraud is an important issue that must be dealt with, but said sponsored spouses should not be made to wait for two years to become permanent residents.
"I campaigned for almost two years. Marriage fraud was not the No. 1 issue that came up related to immigration," said Mr. Anandasangaree. "I'm sure you may find one or two cases or an odd case here and there, but that's not the overwhelming issue relating to immigration or refugees. It's something more deeper and there's always ways of addressing things like marriage fraud once they're here and if it's found to be such."
NDP Immigration critic Jenny Kwan (Vancouver East, B.C.) said she supports Mr. McCallum's intention to grant permanent residency to sponsored spouses immediately. She conceded that some people commit marriage fraud but added that this issue could be addressed if Immigration officials undertake due diligence before approving a spouse's application.
"One would assume that you're doing that due diligence prior to their arrival, not after they've arrived and then to determine 'Oh, by the way, this is a case of a marriage fraud so, therefore, we now have to deport you," said Ms. Kwan, whose riding has a 44.7 per cent visible minority population
"One would hope our system is far more adequate on the ground in making that determination."
Conservative Immigration critic Michelle Rempel (Calgary Nose Hill, Alta.) told The Hill Times that she will be able to offer her opinion on Mr. McCallum's intention to grant permanent resident status to sponsored spouses immediately upon arrival in Canada only after the minister makes his official announcement.
Mr. McCallum also said he is also looking into the issue of finding a solution for undocumented residents, but declined to give a deadline.
In interviews last week, Liberal MPs said that the government should also address the issue of undocumented people living in Canada without any legal status. They said that these people are a vulnerable segment of our society and the government should chart a way forward for them.
"They feel very threatened in the society. If there's, for example, a workplace injury, they don't report it. If there's domestic assault, they don't report it. If any interaction with the police are needed, they often don't report it," said Mr. Anandasangaree. "In most cases, these are good people who, for whatever reason, didn't fill out the form or didn't go through the process, but we have to find an outlet for them to become documented and become taxpayers."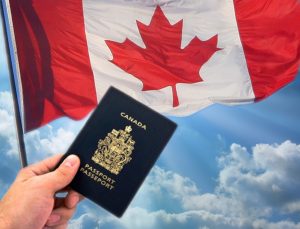 Liberal MP Shaun Chen (Scarborough North, Ont.) said that the government should come up with proposals on how to deal with undocumented residents and help them become full participants in society.
"We have people who are in Canada and they are working hard, are contributing to the economy. Some of them might have families, children that were even born in Canada. We need to find a path forward," said Mr. Chen, whose riding has the highest visible minority population in the country at 90.1 per cent.
"Canada has traditionally been a country that has welcomed people from around the world. We are a country that is built on immigration, and [we need to] honour that commitment that we have made as a country to be welcoming and be compassionate. It's important for us to find a way forward to create pathways for people that are in Canada to become permanent residents and eventually Canadian citizens."
Neither the Immigration Department nor the Canada Border Service Agency has any estimate on how many undocumented residents are living in Canada.
"The Canada Border Services Agency (CBSA) will not speculate. By the very nature that these persons are here illegally, it is not possible to track statistics," Wendy Atkins, a spokeswoman for the Canada Border Services Agency, said in an email to The Hill Times.
Mr. McCallum last week declined to say if amnesty would be part of the solution.
"That's an issue we are looking at. We certainly haven't come to any such decision, but we're looking at it," Mr. McCallum said.
Meanwhile, Mr. McCallum introduced Bill C-6, An Act to amend the Citizenship Act, last week, which will bring several changes in citizenship law including repealing the government's power to revoke citizenship from dual citizens convicted of terrorism.
The Stephen Harper (Calgary Heritage, Alta.) Conservative government had obtained this authority in 2014 through changes in the Citizenship Act under controversial Bill C-24, the  Strengthening of Canadian Citizenship Act. In this bill, the Conservatives also added a English or French language proficiency test as a prerequisite to receive Canadian citizenship, in addition to the knowledge test for individuals between the ages of 14 and 64. Mr. McCallum, last week, announced that the language and knowledge tests will remain in place but only for those 18 to 54.
Source: The Hill Times