Are you an early childhood educator looking for an opportunity abroad? Canada might be the place for you. Recently, the government of Saskatchewan released a list of the occupations that are forecasted to be in demand over the next five years in the province. Early childhood educators are on this list as a regulated profession in demand.
Get to know all the details on how to apply. Discover if you are eligible to the SINP International Skilled Workers – In-demand Occupation stream.
Check if you are eligible to work in Saskatchewan
Also read: How your relatives can help you to get permanent residency in Canada?
Who is eligible?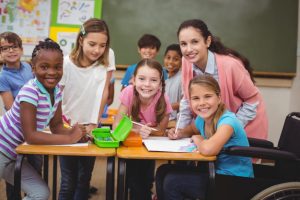 The Early Childhood Educators (NOC 4214) comprehends a set of different jobs titles. Such as preschool supervisor, preschool teacher, preschool helper, day-care helper, day-care supervisor, day-care worker, early childhood education worker, early childhood educator, early childhood supervisor and many others.
Early childhood educators who wish to apply for this SINP stream must provide documentation from the Ministry of Education showing their eligibility for Early Childhood Educator Certification. Early Childhood Educator (ECE) Certification and official transcripts are necessary if the candidate works with infants, toddlers, preschoolers and school-aged children for 65 hours or more per month in a licensed child care centre.
Check if you are eligible to work in Saskatchewan
Also read: All you need to know about the in-demand jobs in Saskatchewan
Employment requirements
According to the Canada Immigration official website, early childhood educators must have a bachelor's degree or college diploma in early childhood education. Progression to senior positions, such as day-care supervisor, is possible with experience.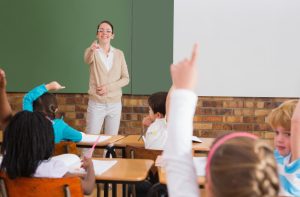 Elementary School and Kindergarten Teachers (4142), teacher aides (in 6472 Elementary and Secondary School Teacher Assistants) have different NOCs. Therefore, they aren't eligible for this SINP stream.
SINP requirements
To be eligible for the "SINP International Skilled Workers – In-demand Occupation" sub-category, you must score at least 60 points out of 100 on the SINP points assessment grid. To score points, you must meet certain criteria, such as:
Education and training: maximum of 23 points. The higher the education (such as a Master or Doctorate degrees), the more points are awarded.
Skilled work experience: maximum of 15 points, 10 for the 5-year period prior to application submission date and 5 for the 10-year period prior to application submission date.
Language ability: maximum of 20 points for CLB 8 or higher in English or French with language test results (IELTS, CELPIP or TEF). The minimum CLB to be awarded points it's 4.
Age: maximum of 12 points. The ages that award more points are between 22 and 34 years old.
Check if you are eligible to work in Saskatchewan
Also read: Canada is top 3 in the highest percentage of international students
Connection to Saskatchewan labour market and adaptability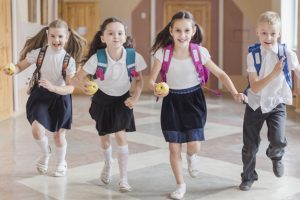 Applicants can also be awarded points if they have a connection to Saskatchewan labour market and adaptability. This connection can be through family, work or study experience. The provincial government places a high value on these connections. Because they serve as a proof of a "genuine intent and ability to successfully settle and economically establish in Saskatchewan as a permanent resident".
An applicant can be awarded 20 points if he/she or accompanying spouse has a family relative that is a Canadian citizen or permanent resident living in Saskatchewan. By family, the provincial government considers parent, sibling, grandparent, aunt, uncle, niece, nephew, cousin and step-family members or in-laws of the same relationships.
For "past work experience in Saskatchewan", the government demands a minimum of 12 months of work in the past five years on a valid work permit (5 points). While for "past student experience in Saskatchewan" a minimum of one full-time academic year of study at a recognized Saskatchewan post-secondary education institution on a valid study permit is required (5 points).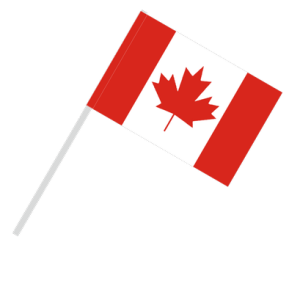 Aside from the requirements aforementioned, candidates must have a proof of settlement funds and a settlement plan. In addition, the application must contain a list of all dependents of the candidate, even if they're not coming to Canada with the applicant. Spouse, common-law partner, dependent children can be considered dependents, while parents and siblings cannot. Candidates may qualify for this stream regarding if they live inside or outside Canada. However, if living in Canada, the applicant must have proof of legal status and can't be a refugee claimant.
Check if you are eligible to work in Saskatchewan
Also read: Canada registers a new record of international students' enrolment
Do you want to apply for Saskatchewan immigration?
If you want to immigrate to Saskatchewan, Mercan Group has the experience and expertise to guide you through this Provincial Nominee Program process. From giving you all the preparation need to file your application forms, Mercan will be there for you. Also, preparing you for an interview with the Immigration Office and following up with the visa. Mercan can represent you in a Temporary Foreign Worker Program, an International Mobility Program (IMP) or any other working program you pick. Mercan can also represent you for study permits or family sponsorship programs. So, you can always count on Mercan Group of Companies to help you.

How can Mercan help you

(2 EASY STEPS)

?
1-Fill Mercan Group Free Assessment.
2-Check your email regularly. Wait for Mercan's professional immigration team to give a full assessment feedback and inform you about the next steps.