New Brunswick is conducting job fairs abroad and recruiting to the NBPNP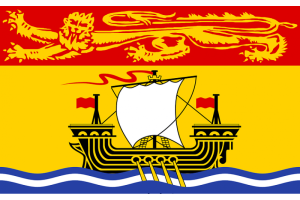 Atlantic Canada provinces need to increase immigration rates. Therefore, New Brunswick is promoting employer-driven events in some countries to find workers with specific skill sets to its Provincial Nominee Program. As an economic program, the NBPNP selects and nominates, qualified business people and skilled workers from around the world who will live in New Brunswick and contribute to the local economy. Get to know the New Brunswick Provincial Nominee Program (NBPNP) streams. Also, discover if your country will be hosting an NB job fair in a near future.
Also read: Canada wants more francophone immigrants
Check if you are eligible to work in Canada
Also read: What is the best provincial nominee program for immigrating in 2018?
NB job fairs in Mexico, Philippines, Singapore, and Brazil
Willing to live and work in New Brunswick? Attend to one of NB job fairs in the following dates and cities and grab the chance to work in this Atlantic province. However, only professionals with experience in the in-demand occupations should register for the event. The list of occupations in-demand can be verified per city in the links below.
Also read: Three years of the Express Entry program: Canada needs foreign skilled workers
Check if you are eligible to work in Canada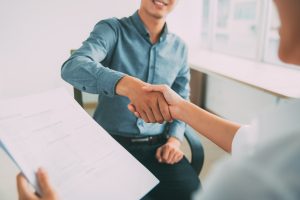 In order to recruit individuals with specific skill sets directly, employers from New Brunswick will be screened for one of NBPNP streams. Therefore, to increase your chances to be accepted for a job, it is recommended that you attend to the job fair with your CV and proof of education and language results, like the ECA (Education Credential Assessment) and IELTS General Training Test Report, if available. Also, candidates should be prepared for possible interviews after the information sessions.
There will be three interview stations, with employers (HR Managers) interviewing people for the jobs available in their companies. It will also have government officials making presentations on life and immigration formalities. In addition, NB officials will be creating an inventory of workers through the sessions. This means that the candidates that might not be able to meet with an employer or receive a job offer, will be included in NB system and potentially invited to a future session in 2018.
Also read: How long can temporary foreign workers stay in Canada?
NBPNP streams for skilled workers
Like other provinces and territories, New Brunswick has its own immigration program streams, targeting certain groups, and eligibility criteria. Since this last February, the NBPNP Skilled Worker with Family Support stream is closed. However, there are other opportunities for qualified skilled workers to come to New Brunswick and contribute to the local economy. Like the NBPNP Express Entry Labour Market Stream and the NBPNP Skilled Worker with Employer Support.
For the NBPNP Express Entry Labour Market Stream, New Brunswick is only accepting Expressions of Interest (EOI) from individuals currently employed in the province and from potential applicants who demonstrate French as a first language, proven by a Test d'évaluation de français (TEF). Also, the applicants must have experience in the occupations listed below: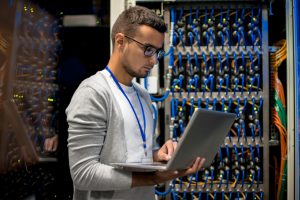 • Information systems analysts and consultants (2171)
• Computer network technician (2281)
• Software engineers and designers (2173)
• Database analysts and data administrators (2172)
• Computer programmers and interactive media developers (2174)
• Cooks (6322)
• Restaurant and food service managers (0631)
• Accounting technicians and bookkeepers (1311)
• Managers in health care (0311)
• Retail sales supervisors (6211)
Also read: Immigration to Quebec: everything you need to know before applying
Check if you are eligible to work in Canada
Do you want to immigrate to New Brunswick?
If you want to immigrate to New Brunswick, Mercan Group has the experience and expertise to guide you through this Provincial Nominee Program process. From giving you all the preparation need to file your application forms, Mercan will be there for you. Furthermore, preparing you for an interview with the Immigration Office and following up with the Visa. Mercan can also represent you in a Temporary Foreign Worker Program, an International Mobility Program (IMP) or any other working program you pick. So, you can always count on Mercan Group of Companies to help you.

How can Mercan help you

(2 EASY STEPS)

?
1-Fill Mercan Group Free Assessment.
2-Check your email regularly. Wait for Mercan's professional immigration team to give a full assessment feedback. And inform you about the next steps.