Immigration to Quebec: everything you need to know before applying
Known for its Francophone heritage and low cost of living compared to other major provinces, Quebec impresses and attracts many immigrants every year. Differently from other provinces, Quebec offers unique immigration options that don't fall under the ExpressEntry system.
Quebec recently announced some changes that will make its immigration system resemble Express Entry. The following information will help you to know the most popular Quebec immigration options, how to score points under the Quebec Skilled-Worker program and what to expect for the second semester of 2018.
Also read: Canada wants more francophone immigrants
Check if you are eligible to work in Quebec
Immigrating to Quebec as an economic immigrant
The economic immigration class includes skilled workers, investors, entrepreneurs and self-employed workers. Generally, immigrating to Quebec is a two-step process for this group:
First, the candidate applies for a Certificat de sélection du Québec (CSQ) from the Quebec government. The CSQ is a Quebec document that proves that the applicant has been assessed and accepted for immigration by the provincial government. Second, after receiving a CSQ, the candidate applies to the federal government to become a permanent resident. To the economic immigrants, Quebec offers the following programs.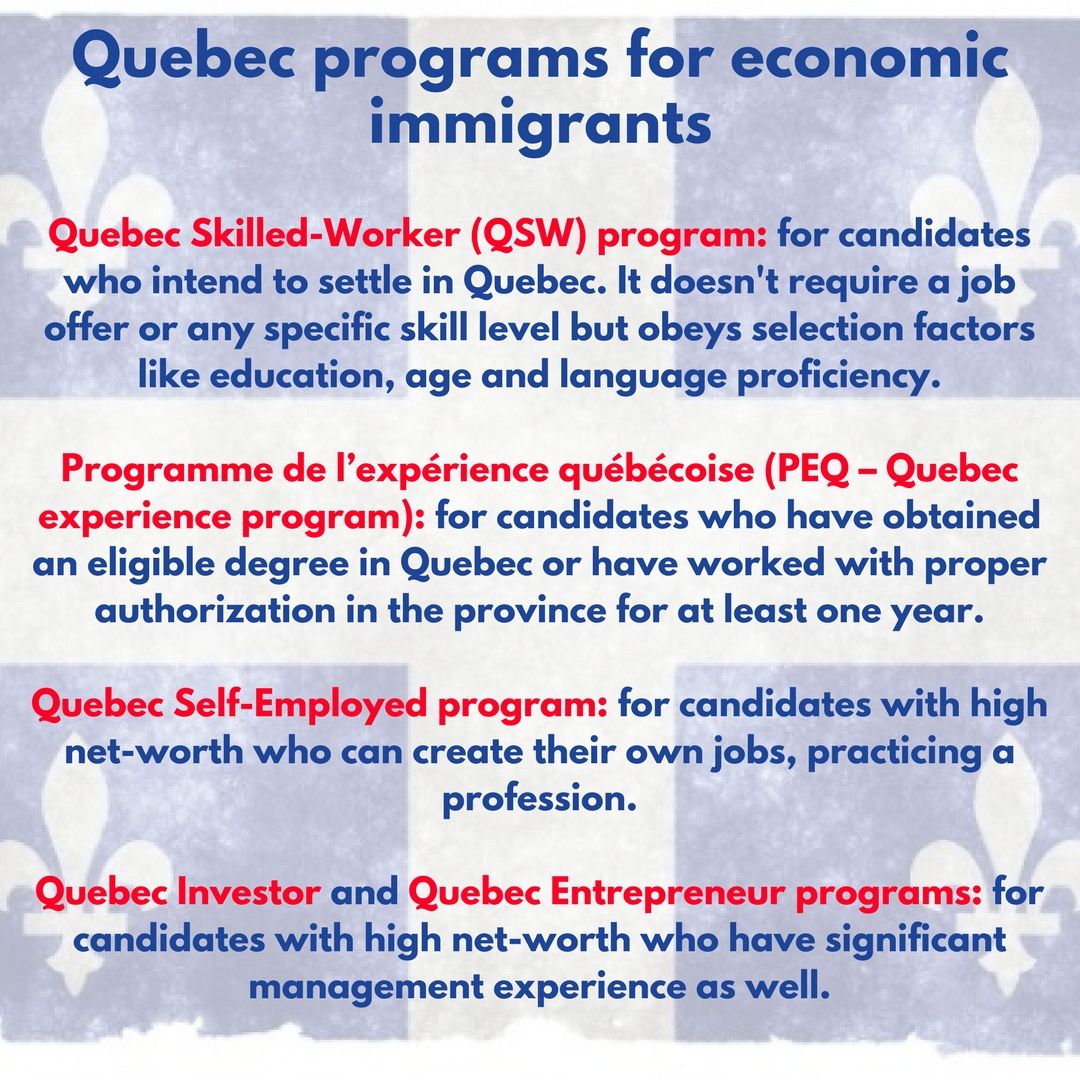 Also read: How long can temporary foreign workers stay in Canada?
Also read: All you need to know about the population in Canada before you immigrate
Recent changes for obtaining a CSQ
For 2018, Quebec expects to admit between 49,000 and 53,000 immigrants. Until August 15th, 2018, Quebec will be very restrictive in receiving new CSQ applications. According to the provincial government, these restrictions will not affect the expected number of newcomers. In fact, this measure would help the provincial government to "process a greater number of pending applications and reduce processing times".
Regarding the restrictions in new CSQ applications, the provincial government will only accept a maximum of 5,000 CSQ candidates under the QSW program by 15th August 2018. This application quota doesn't include workers with a job offer validated by the government of Quebec nor temporary residents of the province. These two groups are not affected by the new rules and can submit a CSQ application any time. PEQ candidates (PEQ – Québec Experience Program) can also apply for a CSQ at any time. On the other hand, no CSQ applications will be received under the following programs: investors, entrepreneurs, and self-employed.
Check if you are eligible to work in Quebec
The second change hasn't come into force yet, but it is already known that Quebec's government wants to modernize its immigration system by integrating some elements of the federal Express Entry system. For example, applicants of the QSW will have to complete a "declaration of interest". This measure will replace the "first-come, first-served" model that is currently being used. According to the provincial government, this will "make integration easier for immigrants".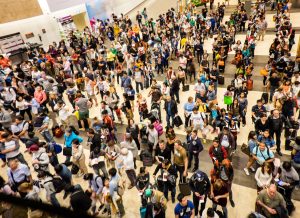 Also, as Express Entry, this "declaration of interest" will be registered in the system for one year and, after being entered in the pool, the applicant will receive a score based on a ranking system (as the CRS in the federal system). Candidates with higher scores will receive an invitation to apply for the CSQ during the regular invitation rounds (like Express Entry draws).
After receiving the invitation, the candidate will have 90 days to complete the application for the CSQ. Then, as is currently in force, the candidate could apply to the federal government for permanent residence. The exact start date and the criteria for the Quebec's raking system are expected to be published soon.
 Also read: How immigrant entrepreneurs perform in the Canadian market?
Also read: New procedures on the Francophone Mobility Work Permit
 Requirements for Quebec Skilled Worker program
As mentioned above, the criteria for the ranking system have not yet been announced. However, like the federal Express Entry system, Quebec Skilled-Worker program takes into consideration factors like education, previous work experience, language skills (especially French), age and others. For now, a single applicant must score at least 50 points. While an applicant with a spouse or common-law partner must score at least 59 points.
QSW factors and punctuation
Level of education and area of training (Maximum 26 points): master's degree and doctorate award higher points in terms of education, while sections A and B give more points for the area of training.
Work experience (Maximum 8 points): the longer the applicant works (five years preceding the application date), the more points he/she gains.
Age (Maximum 16 points): the ages for receiving maximum points are between 18 to 35 years old.
Knowledge of English and/or French (Maximum 22 points): as a French-speaking province, Quebec places great value on French proficiency. The minimum level to receive points is B2 (high intermediate) for the French language. Also, having knowledge in English can help to receive up to an additional six points (minimum CLB 5-8).
Visits to Quebec and family relationship with a Canadian citizen or a permanent Quebec resident (Maximum 8 points): having previously studied or worked full-time in Quebec, and/or having certain family members already living in Quebec may award the candidate with extra points.
Valid employment offer (Maximum 10 points): receiving an offer of employment outside the metropolitan area of Montreal gives more points.
Accompanying spouse or common-law partner characteristics, if applicable (Maximum 17 points): like the main applicant, education, area of training, age and language proficiency of the spouse or common-law partner also count for the QSW program.
Accompanying children (Maximum 8 points): each child 12 years-old or younger awards 4 points while child 13 to 21 years-old award 2 points each.
Capacity for financial self-sufficiency (Maximum 1 point): applicants must meet a stipulated minimum fund required for immigrating to Quebec.
Also read: What is the best provincial nominee program for immigrating in 2018?
Check if you are eligible to work in Quebec
How to prepare for immigration to Quebec?
Mercan Group, with our main office based in Montreal, Quebec, has developed an unparalleled expertise in Quebec immigration. Their skilled team of professionals can gladly and competently assist you with any inquiries you may have. Mercan has the experience and expertise to guide you through your application process.
From picking an immigration category to giving you all the preparation need and filing your application forms, Mercan will be there for you. They can help you to get ready for immigration to Quebec. And also represent you in an International Mobility Program (IMP), a Provincial Nominee Program or any other working program you pick. So, in all of these cases, you can count on Mercan Group of Companies to help you.

How can Mercan help you

(2 EASY STEPS)

?
1-Fill Mercan Group Free Assessment.
2-Check your email regularly. Wait for Mercan's professional immigration team to give a full assessment feedback. And inform you about the next steps.