Nova Scotia Nominee Program has now a stream for physicians
Good news in Atlantic Canada! The province of Nova Scotia has just launched a new stream under its provincial nominee program. The new NSNP Physician Stream will help the public health authorities to bring foreign qualified physicians to work in the province.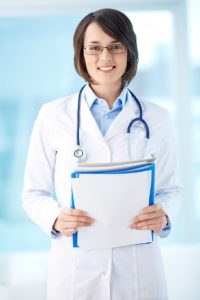 The Nova Scotia public health authorities comprehend the Nova Scotia Health Authority (NSHA) and the Izaak Walton Killam Health Centre (IWK). And only general practitioners and family physicians (NOC 3112) and specialist physicians (NOC 3111) with signed approved opportunities with NSHA or IWK can apply.
Also, the letter of approval must contain: dated signature of an authorized person to hire physicians at the NSHA or IWK; dated signature of the applicant who is accepting the opportunity; an indication of eligibility for licensure with the College of Physicians and Surgeons of Nova Scotia; and an indication of eligibility for the applicant to apply for privileges and credentials with NSHA and the IWK.
Also read: How long can temporary foreign workers stay in Canada?
Check if you are eligible to work in Canada
Nova Scotia Nominee Program and permanent residency in Canada
The Nova Scotia Nominee Program (NSNP) is an immigration recruitment and selection program that invite skilled workers that meet certain criteria to settle in Nova Scotia. In addition, under this program, applicant, spouse or common-law partner and dependents may get permanent residency in Canada.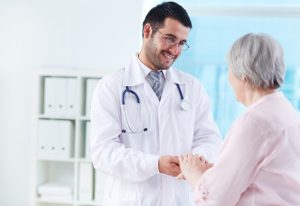 In other words, the applicants of the NSNP Physician stream require two levels of approval before becoming a permanent resident. First, the candidate applies for the stream. After, Nova Scotia Office of Immigration verify the documents and, if the application is accepted, the candidate can apply to the Government of Canada for a permanent resident visa. But is important to know that being nominated by Nova Scotia does not guarantee that the federal government will approve the permanent residency application.
Also read: How immigrant entrepreneurs perform in the Canadian market?
Check if you are eligible to work in Canada
Also read: Three years of the Express Entry program: Canada needs foreign skilled workers
Requirements for the principal applicant

Besides having a letter of approval of the Nova Scotia public health authorities and NOC 3112 or NOC 3111, the physician must meet other requirements. Such as living legally in the country of residence. If currently living in Canada, the applicant must prove the legal status as a temporary worker or visitor.
Also, the applicant must provide a copy of an Education Credential Assessment or proof of education and medical training required for licensure in Nova Scotia. And the candidate must be able to perform the job in in one of Canada's official languages as evidenced by an employment offer from the NSHA or the IWK. Canada official languages are English and French. In addition, you should not apply for the NSNP Physician Stream in the following situations.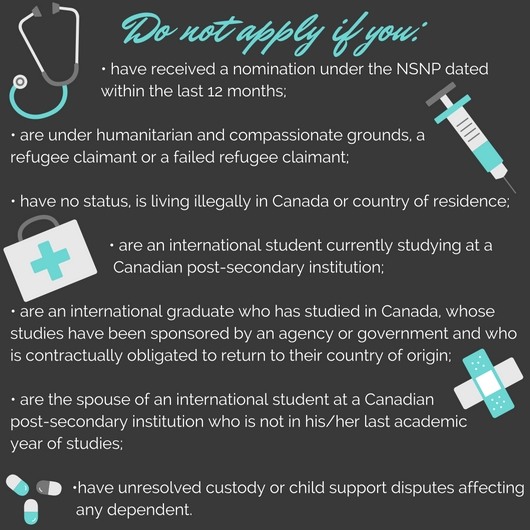 Also read: What is the best provincial nominee program for immigrating in 2018?
Do you want to work in Canada?
There are different ways you can work and immigrate to Canada. And Mercan Group has the experience and expertise to guide you through this process. From picking an immigration category to giving you all the preparation need and filing your application forms, Mercan will be there for you. Also, preparing you for an interview with the Immigration Office and following up with the Visa.
Mercan can represent you in a Temporary Foreign Worker Program or an International Mobility Program (IMP). Mercan has also the expertise to represent you in a Provincial Nominee Program, a Quebec Skilled Worker Program or any other working program you pick. So, you can always count on Mercan Group of Companies to help you.

How can Mercan help you

(2 EASY STEPS)

?
1-Fill Mercan Group Free Assessment.
2-Check your email regularly. Wait for Mercan's professional immigration team to give a full assessment feedback. And inform you about the next steps.