How immigrant entrepreneurs perform in the Canadian market?
Having one of the world's greatest economies, Canada has a lot to offer to entrepreneurs. Especially the ones that want to immigrate through a Provincial Nominee Program or a Self-Employed program. So, if want to be an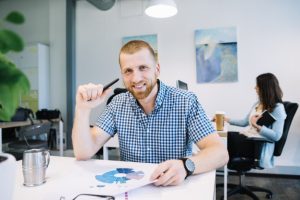 entrepreneur in Canada, this article is for you. A new study published in January 2018 by Statistics Canada shows how well-succeeded immigrant entrepreneurs have been in the Canadian market.
Named "The exit and survival patterns of immigrant entrepreneurs", the study shows that immigrant entrepreneurs have been practically as well-succeeded as Canadian-born on their private incorporated companies in terms of the duration of ownership. The research considered in the analysis private incorporated companies that started between 2003 and 2009. And it tracked the ownership for up to seven years after the start-up. Check the chart below to know about the results of the study.

Check if you are eligible to work in Canada as a self-employed
Read more: All you need to know about the population in Canada before you immigrate
Factors behind the success of immigrant entrepreneurs in Canada
The study found that among immigrant entrepreneurs, the factors associated with the longer duration of business ownership were age, the sector of the business, origin and education. The ideal age was between 30 to 49 years old. While the health sector was the one with the longer duration of business ownership.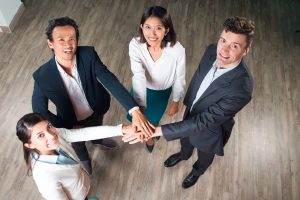 The origin of the immigrant entrepreneur was the factor with more possibilities of success. The immigrant entrepreneurs with better results in Canada normally come from Europe, Southeast Asia, India, United States, United Kingdom, Ireland, Australia, New Zealand or South Africa. After considering the factors mentioned above, the criterion that represented the smallest impact on exit rates and duration of ownership was education.
Still talking about the sector of the business, the health sector had exit rates that were only one-third of those analyzed among other areas. The health sector is represented by laboratories, nursing companies, doctors' offices, chiropractic practices, etc. Owners in real estate and leasing, food and accommodation, professional services and wholesale trade generally had the shortest duration of ownership among immigrant entrepreneurs.
Read more: How can you immigrate to Canada as a self-employed worker
Check if you are eligible to be a business immigrant in Canada
Previous study about Canada entrepreneur immigration
Another study published by Statistics Canada in March 2017 showed that in the past, most researchers focused in specific ethnic groups know for owning grocery stores, restaurants, and other retail and service firms catering to niche markets. But more recent studies are paying attention to the role of immigrant entrepreneurs in the broader economy. Especially if the immigrant entrepreneur is in the High-tech and knowledge-based businesses.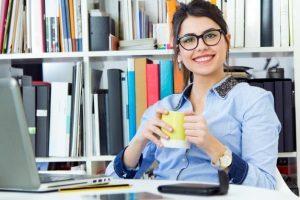 This study also found that, after a period of adjustment and integration, immigrants have a higher rate of business ownership than Canadian-born. On the other hand, Canadian-born businesses tend to be bigger than the ones owned by immigrants. While immigrants' companies have an average of fours employees, the Canadian-born companies have seven paid workers on average.
Studies about business survival are fundamental to business development policies and the measurement of the economic impacts of immigration. Also, it helps to encourage potential entrepreneurs to immigrate to Canada. And as Permanent Residents in Canada,  immigrant entrepreneurs benefit from the same privileges of Canadian citizens, excluding Canadian passport and the right to vote.
Read more: What is the best provincial nominee program for immigrating in 2018?
Do you want to immigrate as an entrepreneur?
There are different ways you can immigrate to Canada. And Mercan Group has the experience and expertise to guide you through this process. From picking an immigration category to giving you all the preparation need and filing your application forms, Mercan will be there for you. Also, preparing you for an interview with the Immigration Office and following up with the Visa. Mercan can represent you in a Provincial Nominee Program, a Self-Employed program, an International Mobility Program (IMP) or any other working program you pick. So, you can always count on Mercan Group to help you.

How can Mercan help you

(2 EASY STEPS)

?
1-Fill Mercan Group Free Assessment.
2-Check your email regularly. Wait for Mercan's professional immigration team to give a full assessment feedback. And inform you about the next steps.