International students' enrolment keeps increasing in Canadian universities
International students' enrolment keeps growing in Canadian universities. In comparison to fall last year, the numbers are 11 percent higher in 2017. That is what reveals data from the Association of Atlantic Universities, the Bureau de Coopération Interuniversitaire (universities from Quebec), the Council of Ontario Universities and Universities Canada.
A great part of the 96 universities in Canada that participated in this survey reported double-digit rises in the international students' enrolment numbers. You can check the highlights of the survey below: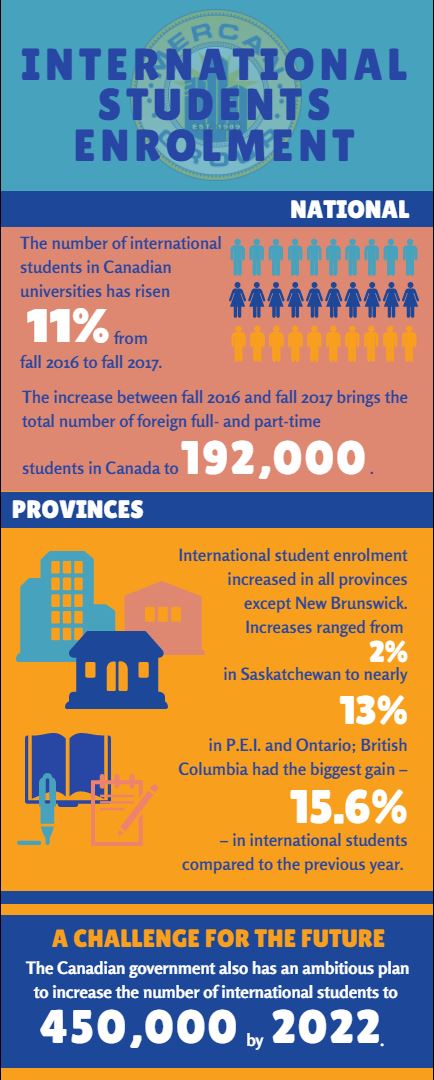 Check if you are eligible to study in Canada
Also read: International students performance on job market in Canada after graduation
Why are universities in Canada attracting more international students now?
There are many reasons why international students love to study in Canada. Such as affordable high academic standards that guarantee a high-quality education and well-prepared professionals. Moreover, international students in Canada are allowed to work while studying inside and off campus. Normally, they get part-time jobs to get some extra money and help to pay the living expenses. Also, lots of them continue to work in Canada after graduation. Some are even eligible to immigrate after graduation. In addition, there is a governmental policy in Atlantic Canada to improve international student retention rates.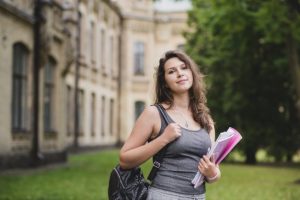 And is no news that Canada colleges are the new cherished in North America, especially after the latest U.S. the presidential election. The number of new international students' enrolment in American universities, for instance, declined. The decrease was by 7 percent between fall 2016 and fall 2017. But also, in this same period, other big change in the international political scenario made Canada even more attractive. Especially for international students from Europe.
Between November and December 2016, the research agency Red Brick ran a survey among students from more than 60 different countries. And the result showed that Canada has surpassed the United Kingdom as the most attractive English-speaking country for students from the European Union. According to this study, that is a consequence of UK Brexit. Among European Union students, the list of preference for English-speaking places to study follows this order now: Canada, United Kingdom, Australia, U.S., and New Zealand. In comparison to the survey conducted in the year before, the positions have changed. From fall 2015 to fall 2016, the UK was in the first position, followed by Canada and, then, the US, Australia, and New Zealand.
Check if you are eligible to study in Canada
Also read: More anglophones are choosing French universities in Quebec
Do you want to study in one of the Canadian universities?
Are you interested in studying in Canada? So start planning your studying experience now and let Mercan Group help you on that. Mercan has the experience and expertise to guide you through the Study Permit application process. And if you are already a student in Canada and wants to apply for a post-graduation work permit or to stay as a permanent resident after graduation, Mercan can also help you.

How can Mercan help you

(2 EASY STEPS)

?
1-Fill Mercan Group Free Assessment.
2-Check your email regularly. Wait for Mercan's professional immigration team to give a full assessment feedback. And inform you about the next steps.