Manitoba Provincial Nominee Program (MPNP) brings news for 2018
Maintaining the purpose of attracting and retaining talented people, the Manitoba Provincial Nominee Program (MPNP) is bringing news for the next year. According to the Education and Training Minister Ian Wishart, "Manitoba is restructuring its economic immigration program to provide new pathways to permanent residence for international students and entrepreneurs". Skilled Workers who want to settle in the province continue to be part of the program too.
Also in the minister words, the first step to renew the Manitoba Provincial Nominee Program was clear application backlog and improve the services for applicants. And the second step is to provide new pathways to Permanent Residency of qualified candidates in Manitoba.
Also read: Companies in Ontario receive incentives to hire and retain young workers 
What is new on the MPNP?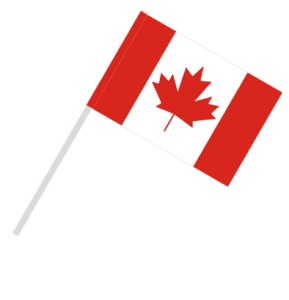 To accomplish this second step and offer more immigration opportunities, the provincial and the federal governments agreed to expand the Manitoba Provincial Nominee Program. Now, the program will include four streams: International Education, Skilled Worker in Manitoba, Skilled Worker Overseas and Business Investor. You can check more information about each stream below.
Check if you are eligible to work in Canada
MPNP International Education stream
Coming into effective in April 2018, this new stream is meant to support industry innovation. The International Education stream will make the nomination process faster for graduates of Science, Technology, Engineering and Mathematics (STEM) programs who are in internships related to the industry innovation.
Also, the International Education stream brings good news for post-secondary international students graduates from Manitoba institutions who want to settle in the province. Now, they don't have to work for six months before applying to the Manitoba Provincial Nominee Program. As long as they find a long-term employment in an in-demand occupation related to their field of education or training, they might be eligible to this stream.
Also read: Great opportunities to immigrate to Alberta coming in January
MPNP Skilled Worker in Manitoba and Overseas streams
The MPNP Skilled Worker in Manitoba stream will continue to give priority to applicants with strong professional attachments to Manitoba employers. Also, according to minister Ian Wishart, "expanded employer recruitment partnerships will provide regional and Winnipeg-based employers with more accessible and timely ways to hire permanent immigrant workers graduating from training programs in the province".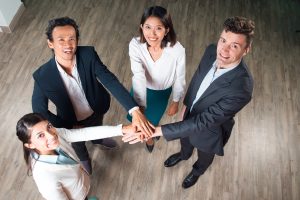 While the in-land stream will keep the same orientation, the Overseas stream is bringing new pathways to give a nomination to qualified candidates on the federal Express Entry program. Candidates with family connections in the province will have priority in this stream. Also, they will have priority if their spouses or common-law partners have language proficiency, educational and professional experience to easily fill in-demand jobs in the province.
Also read: Immigration to Quebec: get to know the provincial plans for 2018
Check if you are eligible to work in Canada
MPNP Business Investor stream
For this stream, the main news is that candidates no longer need to make a deposit to the MPNP account to show interest in the program. Now, they will sign a business performance agreement to buy an existing business or start a new one. After assigning this document, the MPNP will concede a letter of support for Temporary Work Permit.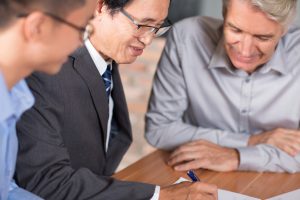 Also, candidates that start a business in the first 12 months of their arrival in Manitoba will have priority in the MPNP Business Investor stream. Especially if this business starts outside of the city of Winnipeg. All these changes in the MPNP Business Investor stream are meant to bring more investments to Manitoba. And, consequently, create more jobs and boost the province's economy.
Also read: Canada immigration plan until 2020: new 340,000 immigrants a year
Francophones will keep having priority on the MPNP
Manitoba Provincial Nominee Program will keep supporting francophone immigration. French-speaker immigrants who meet the other requirements will have priority to be nominated on the four streams of the MPNP.
If you are a French-speaker and want to immigrate to Canada, you may also want to read about the advantages of speaking French in the federal Express Entry program and the new procedures on the Francophone Mobility Work Permit. In case you want to study, we recommend reading about the reasons why you will love to study in Montreal.
Also read: How To Improve your English and French?
Let Mercan Group represent you
Mercan Group has the experience and expertise to guide you through your application process. From picking an immigration category to giving you all the preparation need and filing your application forms, Mercan will be there for you. Also, preparing you for an interview with the Immigration Office and following up with the Visa. Mercan can represent you in an International Mobility Program (IMP), a Provincial Nominee Program or any other working program you pick. So, in all of these cases, you can count on Mercan Group of Companies to help you. Contact us.

How can we help you

(2 EASY STEPS)

?
1-Fill Mercan Group Free Assessment.
2-Check your email regularly. Wait for our professional immigration team to give a full assessment feedback. And inform you about the next steps.