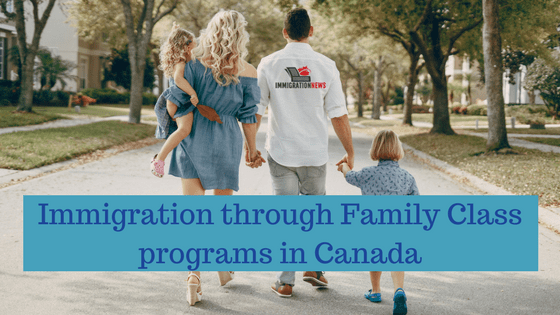 How will Canada increase immigration through Family Class programs?
Canada's government recently revealed it's plan for immigration in the next following years. Besides all the big effort put in immigration through work, Canada also wants to improve the numbers of immigrants through the Family Class programs. For this reason, the government has been proposing some changes that will make processing time simpler and faster.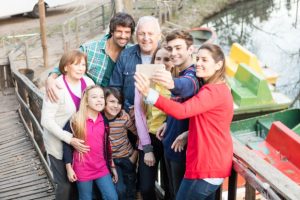 As published before, the target numbers for Family Reunification programs immigration are: 84,000 for 2017, 86,000 for 2018 (2.4 percent of increase), 88,500 for 2019 (3 percent of increase) and 91,000 for 2020 (3 percent of increase). Considering 2017 numbers, it means almost 350,000 new permanent residents in Canada by the year 2020. By Family Class programs we mean, basically, sponsoring spouses or common-law partners, dependent children, parents and grandparents and Super Visa. And it is always important to remember family sponsors must be 18 years or older and, in certain cases, prove to have enough income for that. Also, a sponsor must be a Canadian citizen, a permanent resident or a registered Indian in Canada.
What are the requirements and fees for Family Class programs?
Read now Everything you need to know about Family Sponsorship in Canada
Policies for family class immigration Canada: spouses and common-law partners
The government now aims to reduce backlogs and make the application processing times shorter for all the categories. Especially for spouses and common-law partners sponsorship that are currently living in Canada, which the processing time takes normally from two to one year. Besides that, Canada immigration authorities also want to guarantee that the spouses and common-law partners can work while waiting for the application final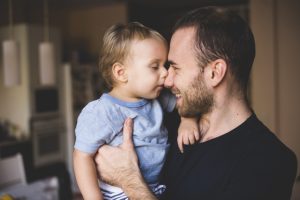 decision. In order to make it happen, Canada wants to keep the Work Permit Pilot Program. Issued in 2014, this program has helped families to live better in Canada while waiting for the application final decision. And it also put the candidates in a better position in the Canadian job market.
Those policies are a continuation of a decision to revoke the conditional provision of the Permanent Resident status for the sponsored spouse or common-law partner. Before, if the relationship was shorter than two years or the couple had no children by the time of the application, they would have to live together for two years after the application was approved to guarantee the Permanent Resident status for the sponsored person. But since April this year, this is no longer obligatory. So, the sponsored person has, right away, the full Permanent Resident status after the application is approved.
Read also: 10 most common mistakes on Spousal Sponsorship application
Check if you are eligible to Sponsor a Family member into Canada
Policies for family class immigration Canada: dependent children and parents and grandparents
Recently, we saw that Canada increased dependent children age limit for immigration programs. That benefits applicants of Family Sponsorship programs, but not only them. Express Entry applicants, for example, were also affected by this new policy. But certainly, this change will have a big positive impact on Family Sponsorship programs. Since reuniting families is Canada's top immigration priority, increasing dependent children age limit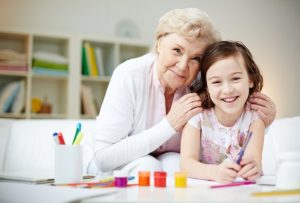 means more opportunities to keep families together. And it reflects a current socioeconomic trend, in which young adults choose to stay longer in their parents' house before living alone or with roomies or other relatives.
We also saw, two months ago, that the government gave a second chance for Parents and Grandparents Sponsorship this year. Before, the target number was 5,000 applications per year. But now that the target has risen to 10,000 applications per year, the government felt the need to open again the pool of candidates to meet this mark. Only candidates that already have shown interest in the program were able to participate in this second round. And the unselected candidates may try again in early 2018.
Read also: Immigration to Quebec: get to know the provincial plans for 2018
Why bring more immigrants through Family Sponsorship programs?
Family members of permanent residents or Canadian citizens represent the second biggest number of newcomers expected in Canada until 2020. That is part of an effort to bring more workers to the country, benefiting Canada's economy. According to many stakeholders, including the Conference Board of Canada, Canada should be aiming for higher numbers like 450,000 per year until 2020. But the government decided to go for its own strategy: admit 340,000 new immigrants a year for next three years. The federal authorities want to have, by 2020, an increase of 13 percent in overall immigration numbers.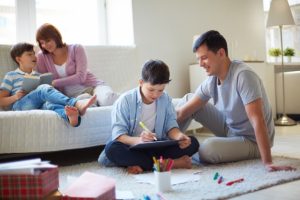 New immigrants in Canada will come gradually, but it is economically vital that they come. Besides filling labor needs, Canada must increase the number of immigrants to prevent a fiscal and economic collapse posed by its aging population and low birth rate. Also, Canada needs to better integrate economically and socially it's immigrants, making them access better job opportunities. That will show a higher social absorptive capacity and generate more economic activity, increasing government revenues. Therefore, the government will be able to invest even more in social welfare programs, like the free health care system.
Read also: Great opportunities to immigrate to Alberta coming in January
Bring your loved ones through Family Sponsorship programs
If you want to immigrate to Canada and bring your dependents with you, Mercan Group can help. Or if you are already a Canadian citizen or a permanent resident and want to bring a family member to live with you, you can also count on Mercan. Mercan delivers expert service to reunite you with your family and children.
For the past 25 years, Mercan Group has assisted families in bringing their parents and grandparents to Canada. Mercan also helped parents and grandparents with many different cultural backgrounds to explore the country on a Super Visa. So, contact us to assist you and make the application process easy and efficient for you.

How can we help you

(2 EASY STEPS)

?
1-Fill Mercan Group Free Assessment.
2-Check your email regularly. Wait for our professional immigration team to give a full assessment feedback. And on how to proceed and what are the next steps.