Immigration to Quebec: get to know the provincial plans for 2018
The French-speaking province of Quebec has recently revealed its Immigration Plan for the next year. In 2018, Quebec will keep offering a variety of immigration opportunities for skilled workers, investors, relatives of Quebec residents, entrepreneurs, refugees and others. Therefore, Quebec immigration authorities revealed the target number desired for Quebec Selection Certificate (CSQ) and permanent residents in 2018. For skilled workers, for example, Quebec intends to recruit between 26,000 to 29,000. While for businessman, the range will be between to 4,000 to 6,000. In the total, Quebec wants to select between 36,700 to 43,000 newcomers.
It is always nice to remember that, currently, Quebec doesn't participate in the Express Entry system. But that is not supposed to discourage anybody to immigrate to the province. Like other Canadian provinces, Quebec has its own set of immigration programs. And with their distinct selection criteria and immigration process, they are able to offer a simpler and faster pathway to Permanent Residency.
Also read: SINP Express Entry is accepting 1,000 new applicants
Check if you are eligible to work in Quebec
Number of Quebec Selection Certificate (CSQ) for 2018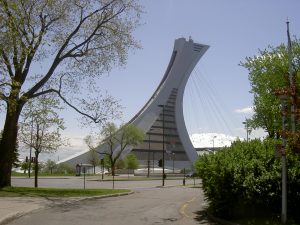 The Quebec Selection Certificate is also known as CSQ (or Certificat de Sélection du Québec). This document gives the holder the right to work and settle in Quebec, according to the province's criteria. CSQ holders can apply for Permanent Residency in Canada. And the next year, the province aims to issue between 26,000 to 29,000 Quebec Selection Certificates. The certificates will contemplate candidates under the Quebec Skilled Worker Program and the Quebec Experience Program (PEQ, or Programme de l'expérience Québécoise).
Also read: Great opportunities to immigrate to Alberta coming in January
Quebec Skilled Worker Program
Based on a points system, the regular Quebec Skilled Worker Program (QSWP) is meant for the regular immigrant who has the intention of settling in Québec to hold a job. This program does not necessitate a Canadian employer and at the end of the process, you will be granted a Permanent Residency visa. To earn points, the candidates must satisfy Human Capital factors that are kind of similar to Express Entry Human Capital factors. In other words: study certificates, work experience, age, French and/or English language proficiency and others. But in the prior QSWP case, the relationship with the province, through visits or family members living in Quebec, are also considered. Also, if applicable, the skills of the spouse or common-law partner can also be counted in the points system.
Quebec selected Skilled Workers must apply for permanent residence in two stages. First,  candidates must apply to the Quebec government for a Quebec Selection Certificate (CSQ). After, if you are selected by Quebec to get the CSQ, you must submit a separate application to the federal government for Permanent Residency.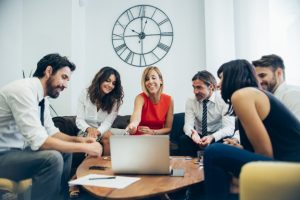 Interested candidates must have in mind the importance of French proficiency for this program. Although is not an eligibility requirement, we strongly recommend studying the language if you want to go to Quebec.  Not having good French abilities don't automatically exclude your application, but in the 2018 Plans for Immigration to Quebec previews that 85 percent of the skilled worker newcomers should already know the language. Therefore, French speakers have more chances to succeed in the application process.
Also read: Canada increases dependent children age limit for immigration programs
Check if you are eligible to work in Quebec
Quebec Experience Program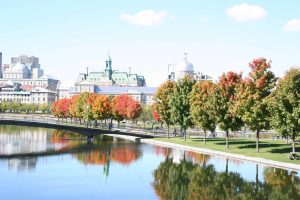 The Quebec Experience Program is another option for immigrating to the province. Foreign workers and international students that want to live in Quebec can go for this program. The Quebec Experience Program (PEQ) is an accelerated program leading to permanent residence for two categories of applicants:
Category 1 International Students; PEQ – Québec experience program – Québec graduate
Category 2 Temporary Workers; PEQ – Québec experience program – Skilled temporary foreign worker
Quebec Experience Program applicants have to prove advanced-intermediate French skills. Also, applications to Quebec Experience Program processing time is very short. An application deemed complete will receive a priority treatment of 20 days or less for Quebec Selection Certificate (CSQ).
Also read: 10 reasons why go to Montreal as a future international student in Canada
Quebec Investor Program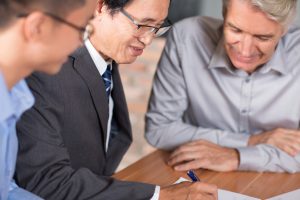 One of Canada's largest provinces with a population of over 8 million, the multicultural Quebec is a popular destination choice for many immigrants, including investors, entrepreneurs, and self-employed individuals. These categories are part of Quebec's business immigration programs and they are very popular programs since qualified candidates receive a Quebec Selection Certificate (CSQ), and therefore, apply for Permanent Residency in Canada. For 2018, Quebec expects to issue between 4,000 and 6,000 certificates to business applicants. in 2018.
To be eligible for Quebec Investor Program, you must:
To have, either alone or with your accompanying spouse, net assets of at least $1 600 000 CAD that were obtained legally. The amounts received as donations less than 6 months before the application was filed will not be considered.
Have 2 years management experience over the course of the 5 years preceding the application in a legal farming, commercial or industrial business, or in a legal professional business where other staff members occupied at least two full-time positions. It may also be an international agency, a government, or one of its departments or agencies. The applicant must have had responsibilities with regards to planning and management as well as control over financial, human, or material resources.
Intend to settle in Québec and invest $800 000 CAD through a financial intermediary that is authorized to participate in the Investor Program. This investment can be financed by the brokers and trust companies such as we are offering. The investment is for a period of 5 years and is guaranteed by the Government of Québec.
Also read: More anglophones are choosing French universities in Quebec
Immigration to Quebec: expectations for admission in 2018
With the status of permanent resident, you will have access to the same services as Canadians, excluding the right to vote and to be issued a passport. And for 2018, Quebec aims to admit 50,700 to 53,900 new permanent residents. Below you can check the expected numbers for each program or class. The numbers on the chart were rounded and they may include applicants that obtained the CSQ prior to 2018.
Also read: Becoming a citizen will be easier after the latest Canadian Citizenship change
Let Mercan Group represent you
Mercan Group has the experience and expertise to guide you through your application process. From picking an immigration category to giving you all the preparation needed, Mercan will be there for you. Also, preparing you for an interview with the Immigration Office and following up with the Visa. We would be delighted to be your representative in an International Mobility Program (IMP), a  Federal Self-Employed Program, a Provincial Nominee Program or any other working program you pick. Later, we could also help you on your Permanent Residency and Citizenship applications. Therefore, you can count on Mercan Group of Companies to help you in all cases. Contact us.

How can we help you

(2 EASY STEPS)

?
1-Fill Mercan Group Free Assessment.
2-Check your email regularly. Wait for our professional immigration team to give a full assessment feedback. And how to proceed and what are the next steps.