SINP Express Entry is accepting 1,000 new applicants
Good news for workers interested in Saskatchewan immigration programs! The Saskatchewan Immigrant Nominee Program (SINP) is accepting 1,000 new applicants under the International Skilled Worker. This is a sub-category of SINP Express Entry. And it provides the opportunity for eligible candidates to apply for a provincial nomination in the federal Express Entry immigration pool. Also, in this stream, applicants don't need a job offer.
Successful applicants of this Saskatchewan Immigration program will receive 600 additional points in the Comprehensive Ranking System (CRS) under the SINP Express Entry sub-category for International Skilled Worker. In addition, after applying, candidates may receive an Invitation to Apply (ITA) for Permanent Residency in Canada in the subsequent draw.
This sub-category of SINP Express Entry is very popular. Last time it was open, late July 2017, the 600 applications available were filled within days. Therefore, if you want to go for this Saskatchewan immigration program, you better hurry up and check below all the in-demand occupations and requirements for this stream.
Check if you are eligible to work in Canada
Read more: Great opportunities to immigrate to Alberta coming in January
SINP Express Entry in-demand occupations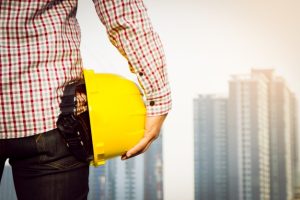 There are 42 occupations in-demand on the new list and 19 of them don't require any professional licensure to receive a nomination. First, see this list of 19 occupations. Then, check the list of 23 occupations that require licensure to receive a nomination.
19 no licensure required in-demand occupations
Check if you are eligible to work in Canada
Read more: Atlantic Canada provinces need more immigrants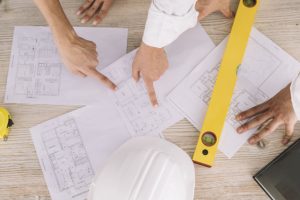 To go for the next list of in-demand occupations in the Saskatchewan Immigration program, you need to obtain a professional licensure to process your application and receive a nomination. Also good to know that you can complete this process from outside Canada.
Until the Saskatchewan Immigration authorities receive a proof of the professional licensure, they can hold your application process. If all the required documentation is not included on the application, the government has the right to return it to the applicant without reimbursing the CAD $300 processing fee.
23 licensure required in-demand occupations
Check if you are eligible to work in Canada
Read more: Canada increases dependent children age limit for immigration programs
Saskatchewan Express Entry requirements
Finally, SINP Express Entry – International Skilled Worker eligible candidates must:
Read more: Becoming a citizen will be easier after the latest Canadian Citizenship change
Let Mercan Group represent you
Mercan Group has the experience and expertise to guide you through your application process. From picking an immigration category to giving you all the preparation needed, Mercan will be there for you. Also, preparing you for an interview with the Immigration Office and following up with the Visa. We would be delighted to be your representative in an International Mobility Program (IMP), a  Federal Self-Employed Program, a Provincial Nominee Program or any other working program you pick. Later, we could also help you on your Permanent Residency and Citizenship applications. Therefore, you can count on Mercan Group of Companies to help you in all cases. Contact us.

How can we help you

(2 EASY STEPS)

?
1-Fill Mercan Group Free Assessment.
2-Check your email regularly. Wait for our professional immigration team to give a full assessment feedback. And how to proceed and what are the next steps.