Canada increases dependent children age limit for immigration programs
Starting tomorrow, the government of Canada will accept dependent children on immigration programs applications under 22 years old. The dependent children must not have a spouse or a common-law partner. That resolution was announced in May of this year, but will just start to come into effect now.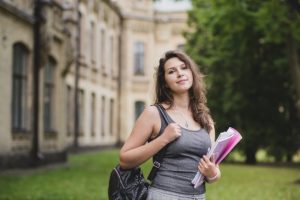 So, the applications submitted on the 24th of October or later will be under the new policy. But is important to notice that this policy does not work retroactively. The previous maximum age limit was 19 years old and it came into effect on the 1st of August 2014. In other words, applications from 1st of August 2014 to 24th of October 2017 will continue with the previous age limit of 19 years old for dependents.
Also, 22 years or older individuals who depend financially on their parents due to a mental or physical health condition may apply as dependents.
Read more: How can you immigrate to Canada as a self-employed worker
Check if you are eligible to Sponsor a Family member into Canada
Reasons behind age limit of dependent children
Since reuniting families is Canada's top immigration priority, increasing dependent children age limit means more opportunities to keep families together. And it reflects a current socioeconomic trend, in which young adults choose to stay longer in their parents' house before living alone or with roomies or other relatives.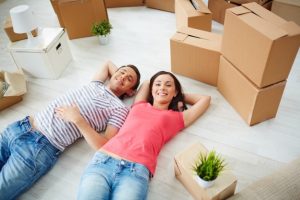 In 2001, in Canada, 30.6% of young adults between 20 to 34 years old were living with their parents. In 2006, this number increased to 33.1%. And it rose a bit more in 2011, turning into 33.3%. And the most recent data from Statistics Canada shows that, in 2016, the number increased to 34.7%.
The reasons for young adults leaving their parents house later than the previous generations vary a lot. But they are, normally, related to emotional, logistical, or financial support. That happens especially if the young adult goes just after university to post-secondary studies or if he/she only have a part-time job. Not to mention other reasons like cultural preferences or low income in expensive cities.
Read more: 10 most common mistakes on Spousal Sponsorship application
Check if you are eligible to Sponsor a Family member into Canada
Benefits of this change for the immigration programs
Some recent changes in the Express Entry program, like introducing additional points in the Comprehensive Ranking System (CRS) for candidates with a sibling in Canada, show that the government is committed to keeping families together while immigrating.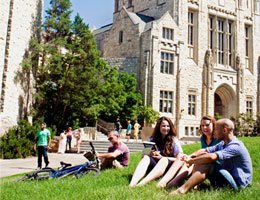 And not only to keep families together, this recent change in the age limit of dependents allows more young people to come to Canada and study. Or to finish the graduation here and enter directly into the Canadian labor market.
As the Federal Immigration Minister Ahmed Hussen said: "Raising the age of dependants lets more families stay together". And he added: "This will bring economic and social gains to our country as it enhances our attractiveness as a destination of choice for immigrants and refugees."
Read more: Second chance for Parents and Grandparents Sponsorship this year
Bring your dependents to live with you
If you want to immigrate to Canada and bring your dependents with you, Mercan Group can help. Or if you are already a Canadian citizen or a permanent resident and want to bring a family member to live with you, you can also count on Mercan. Mercan delivers expert service to reunite you with your family and children.
For the past 25 years, Mercan Group has assisted families in bringing their parents and grandparents to Canada. Mercan also helped parents and grandparents with many different cultural backgrounds to explore the country on a Super Visa. So, contact us to assist you and make the application process easy and efficient for you.

How can we help you

(2 EASY STEPS)

?
1-Fill Mercan Group Free Assessment.
2-Check your email regularly. Wait for our professional immigration team to give a full assessment feedback. And on how to proceed and what are the next steps.