New work opportunities on the Nova Scotia Express Entry program
Great news on the Atlantic Canada! Starting today, 11th October 2017, the province of Nova Scotia will accept news applicants under its Provincial Nominee Program. The provincial government will process up to 300 more applications under Category B of the stream. For this pool on the Nova Scotia Express Entry, no job offer is required. But eligible candidates must have previous work experience in an eligible occupation.
This is all part of the Nova Scotia Nominee Program (NSNP), that like other programs use the Express Entry points to rank candidates using the Comprehensive Ranking System (CRS). Well ranked candidates are likely to receive an invitation to apply for Permanent Residency. So, if you are interested in Nova Scotia immigration, pay attention to the following details about this opportunity.
Read more: Express Entry news: Human Capital factors and September pool
Check if you are eligible to work in Canada
Nova Scotia PNP October 2017 pool
Check now if you fit under any occupation on the Category B on the list of occupations in demand below. If you do and are interested in the Nova Scotia PNP, getter all the documents demanded as fast as possible. Because the Nova Scotia PNP pools are likely to reach it's limit quickly.
Nova Scotia immigration program is one of the few in Canada that works under a first-come policy. And the fact that doesn't require a job offer makes it even more appealing. Therefore, eligible candidates with previous work experience in one of the occupations in demand below may apply.
This stream may reopen again in the future, benefiting potential applicants in the pool who prepare in advance.
Requirements for Nova Scotia PNP
The candidates who want to apply for the Nova Scotia Express Entry on the Category B must:
– Have at least one year of full-time (or equivalent part-time) skilled work experience in the last six years in one of the occupations in demand on the list above;
– Have their foreign education credentials assessed;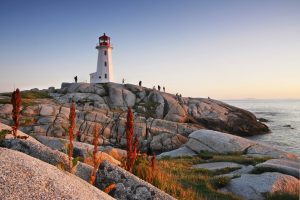 – Prove adequate intermediate language proficiency in English or French (Canadian Language Benchmark 7) in a test accepted by the governments of Canada and Nova Scotia;
– Get at least 67 points on the Nova Scotia Express Entry points system. The points comprehends language proficiency, age, work experience, education, and adaptability; and
– Have an Express Entry profile.
In addition, category A remains open for interested candidates, although it doesn't have a targeted occupations list like Category B. And unlike Category B, to be eligible for the Nova Scotia PNP, applicants under Category A need a valid job offer.
Hence, a valid job offer must be made by one employer in Nova Scotia and it has to be for continuous, paid, full-time work. Also, for work that is at least one year after your permanent resident visa is issued, not seasonal, and in a job that is Skill Type 0, or Skill Levels A or B of the National Occupational Classification (NOC). In addition, under Category A, applicants must also obtain 67 points on the Nova Scotia Express Entry points system, and prove education level and language ability.
Read more: Better integrate and increase Canada immigration rate are a must
Check if you are eligible to work in Canada
Understanding Nova Scotia immigration program accepted categories

Nova Scotia immigration program uses the National Occupational Classification (NOC) to decide if a job or type of work experience meets their eligibility. It considers "skilled" jobs those with NOC Skill Type 0, A or B. Know more these types now:
– Type 0 (zero): meant for management jobs, such as restaurant managers; mine managers; and shore captains (fishing).
– Level A: meant for professional jobs that usually require a degree from a university, such as doctors; dentists; and architects.
– Level B: technical jobs and skilled trades that usually call for a college diploma or training as an apprentice, such as chefs; plumbers; and electricians.
Why apply for this Nova Scotia immigration program?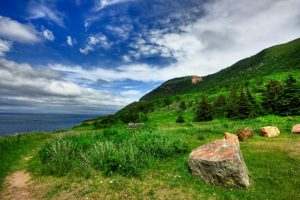 Besides the opportunity to work in a high-standard country such as Canada, this program may grant you with Permanent Residency in Canada. And after some years, it is also possible to apply for Canadian citizenship. As you know, becoming a citizen in Canada is now easier because of the latest Canadian Citizenship change. Most of all, Canadian citizens have lots of benefits. For example, Canadian citizens can apply for the Canadian passport and travel abroad with one of the most valuable passports worldwide. Also, citizens can be actively part of a great democracy such as Canada, voting, and standing for a political career.
Read more: In-demand job opportunities in Ontario; Saskatchewan and British Columbia.
Let Mercan Group represent you
Mercan Group has the experience and expertise to guide you through your application process. From picking an immigration category to giving you all the preparation needed, Mercan will be there for you. Also, preparing you for an interview with the Immigration Office and following up with the Visa. We would be delighted to be your representative in an International Mobility Program (IMP), a  Federal Self-Employed Program, a Provincial Nominee Program or any other working program you pick. And, later, help you on your Permanent Resident and Citizenship applications. Therefore, in all of these cases, you can count on Mercan Group of Companies to help you. Contact us.

How can we help you

(2 EASY STEPS)

?
1-Fill Mercan Group Free Assessment.
2-Check your email regularly. Wait for our professional immigration team to give a full assessment feedback. And how to proceed and what are the next steps.