Second chance for Parents and Grandparents Sponsorship this year
Thousands of families will have a second opportunity to apply in 2017 for bringing parents and grandparents to Canada. The Canadian government announced this good news about the Parents and Grandparents Sponsorship program recently on their official site for immigration.
In January of this year, Canada opened an application pool for the Parents and Grandparents Sponsorship program. Interested candidates in bringing parents and grandparents to Canada filled an online form saying they were interested in the program. And 10,000 candidates that filled this form would be randomly selected to actually apply for the program. They had 90 days after receiving the invitation to submit a complete application to the sponsor process. And the final day to submit this application was 4th August 2017.
But, as informed on their official website, the government didn't receive by 4th August 2017, the 10,000 complete applications. So, luckily for people who want to sponsor their parents and grandparents into Canada, there is a second chance this year!
What are the requirements and fees for this program?
Read now Everything you need to know about Family Sponsorship in Canada
Until December to complete the applications
Other potential sponsors are already receiving emails on a second round of invitations to apply. It started in the beginning of this month and it keeps going. The government also picked randomly these additional candidates from the first 10,000 potential sponsors invited to apply. These additional candidates also have 90 days to complete the sponsorship application. And the deadline of the government to receive the complete applications is 8th December 2017.
So, as the Canadian government said on their page, the second round of invitations means a second chance for many potential sponsors. Also, they affirmed that the candidates of the first round that did not submit the completed application on time will have no other chance in 2017. And that unselected candidates can try again in early 2018 to show their interest in sponsoring parents and grandparents.
It is always important to remember that to be a family sponsor, you must be 18 years or older, be a Canadian citizen or a permanent resident or a registered Indian in Canada and prove to have enough income for that.
Check if you are eligible to Sponsor a Family member into Canada
Extending your staying with your kids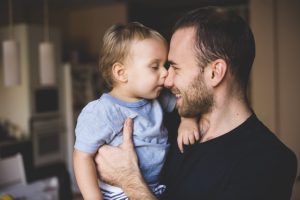 Parents and grandparents who already have a child or a grandchild in Canada and want to spend more time with their families also can apply for the Parent and Grandparent Super Visa. This program attends parents and grandparents whether they are being sponsored for permanent residence or not. While a regular visitor visa provides a maximum of six-months, the Super Visa offers up to two years for staying in Canada.
Read more: How to Sponsor Parents and Grandparents into Canada?
Let Mercan Group help your family
If you are a Canadian citizen or a permanent resident and want to bring a family member to live with you, Mercan Group can help. Mercan delivers expert service to reunite you with your family and children. For the past 25 years, Mercan Group has assisted families in bringing their parents and grandparents to Canada. Mercan also helped parents and grandparents with many different cultural backgrounds to explore the country on a Super Visa. Also, if you want to join your family here in Canada, contact us to assist you and make the process easy and efficient for you.

How can we help you

(2 EASY STEPS)

?
1-Fill Mercan Group Free Assessment.
2-Check your email regularly. Wait for our professional immigration team to give a full assessment feedback. Then, on how to proceed and what are the next steps.