How long can temporary foreign workers stay in Canada?
Through the years, Canada has increased the numbers of temporary foreign workers to fill labour gaps in the country. Of course, the length of the temporary work varies according to the job contract. But it is safe to say that lots of temporary workers in Canada desire to extend their stay in Canada and immigrate as Permanent Residents.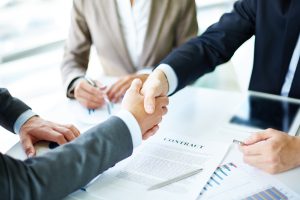 Therefore, Statistics Canada released a relevant study about the length of time that temporary foreign workers remain in Canada and their transitions to the permanent resident status. Published on the 29th January 2018, "How temporary were Canada's temporary foreign workers?" shows that the numbers of temporary workers in Canada rose from 52,000 in 1996 to 310,000 in 2015. This includes people that come to Canada through the Temporary Foreign Worker Program and the International Mobility Program.
And given this increase, the rate and the length of stay of temporary foreign workers in Canada are relevant to immigration and labour market policies. Also, this study is part of a broader program of research on non-permanent residents in Canada, their transitions of status, and their economic outcomes.
Also read: How immigrant entrepreneurs perform in the Canadian market?
Check if you are eligible to work in Canada
Profile of the temporary foreign workers in Canada
The Statistics Canada study analyzed temporary foreign workers who were between 18 to 64 years old at the time they arrived in Canada and who got their work permit between 1990 and 2009. The researchers followed those individuals for at least five years, and for up to 15 years, after their first admission to Canada. Below, you can see a table about the profile of the temporary foreign workers in Canada through time.
Check if you are eligible to work in Canada
Also read: What is the best provincial nominee program for immigrating in 2018?
Conclusions of the study about temporary foreign workers in Canada
Almost 90% of temporary foreign workers who were still in Canada after 10 years had obtained the permanent resident status. That is one of the most important conclusions of Statistics Canada. Check the highlights of the study in the chart.

Also read: How to become a Canadian citizen and get world's 4th best passport?
Do you want to work in Canada?
There are different ways you can work and immigrate to Canada. And Mercan Group has the experience and expertise to guide you through this process. From picking an immigration category to giving you all the preparation need and filing your application forms, Mercan will be there for you. Also, preparing you for an interview with the Immigration Office and following up with the Visa. Mercan can represent you in a Temporary Foreign Worker Program or an International Mobility Program (IMP). Mercan has also the expertise to represent you in a Provincial Nominee Program, a Quebec Skilled Worker Program or any other working program you pick. So, you can always count on Mercan Group of Companies to help you.

How can Mercan help you

(2 EASY STEPS)

?
1-Fill Mercan Group Free Assessment.
2-Check your email regularly. Wait for Mercan's professional immigration team to give a full assessment feedback. And inform you about the next steps.
Subscribe To Our Newsletter
Join our mailing list to receive the latest news and updates from our team of immigration experts.